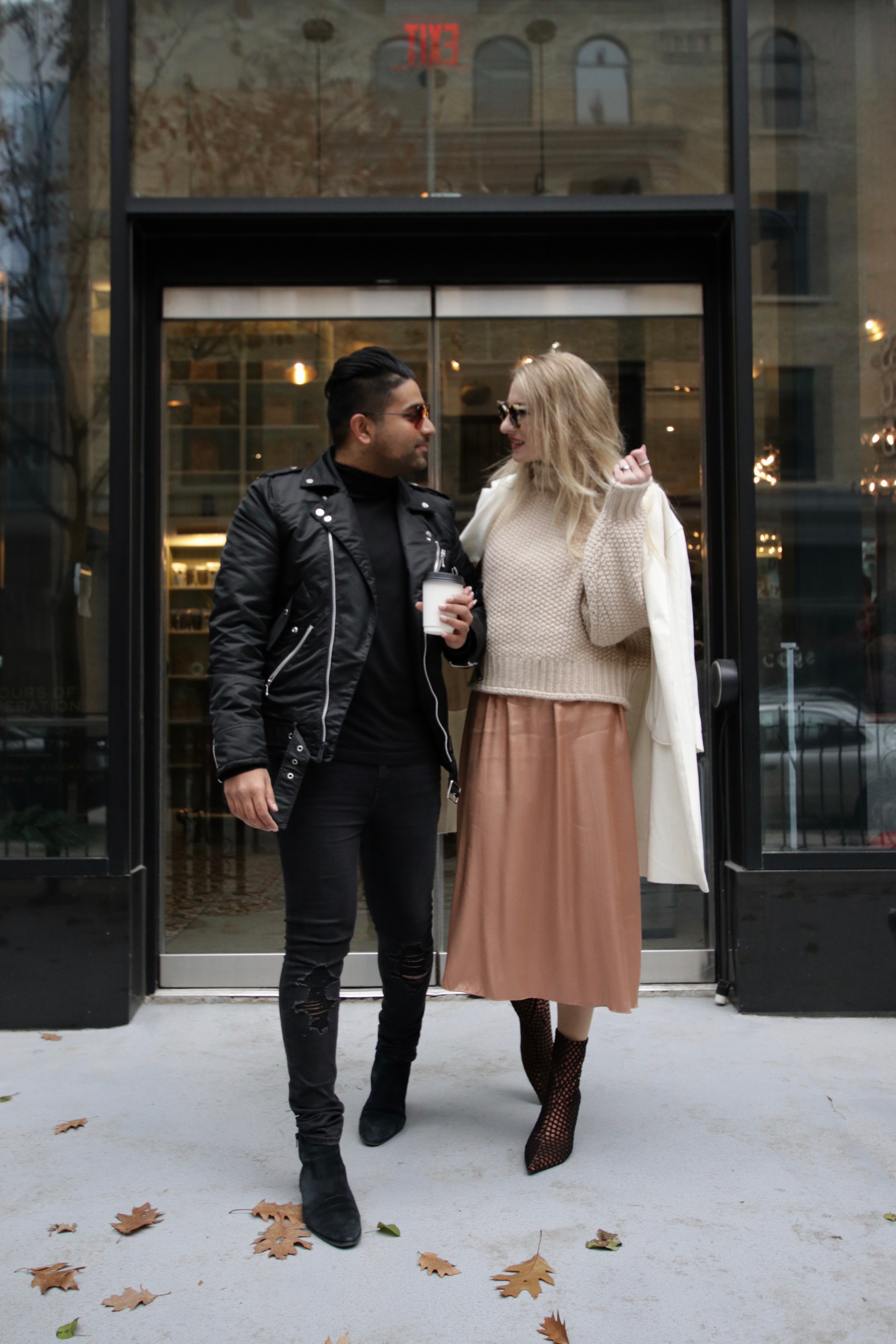 Last year's "Year In Review" post said the following: "this year, I boarded 26+ flights, and countless trains, buses, and taxis. I received multiple stamps in my passport and became a resident of a whole new country! I attended so many fashion weeks - Berlin, Milan, London, Florence, Paris! - and have lived in three (four?) different homes. To say that this year was the most intense, amazing and unexpected would be understatement; I traveled more than I ever have before, I met the most amazing and talented people, and I stepped far out of my comfort zone. Most importantly, it was reaffirmed to me just how important a powerful and constant partner is (thanks Bebe!). As we all begin to look forward to 2017, I am so proud and stunned at everything that transpired in 2016." --- and honestly, 2017 was just as powerful and life-changing a year as 2016 was. We boarded multiple planes and trains, we lived in four different apartments, I registered as a citizen in Toronto, and met even more amazing + creative people who have completely changed my perspective on so many levels.
Another year draws to a close, and we are given another moment to look back a the calendar on what all we have accomplished and what we have overcome. It's also a time to remember the struggles, the stresses, and the motivators that kept us going. And as per my annual tradition, today I am going through the entire year and reviewing it via my Instagram and blog posts, and various YouTube videos.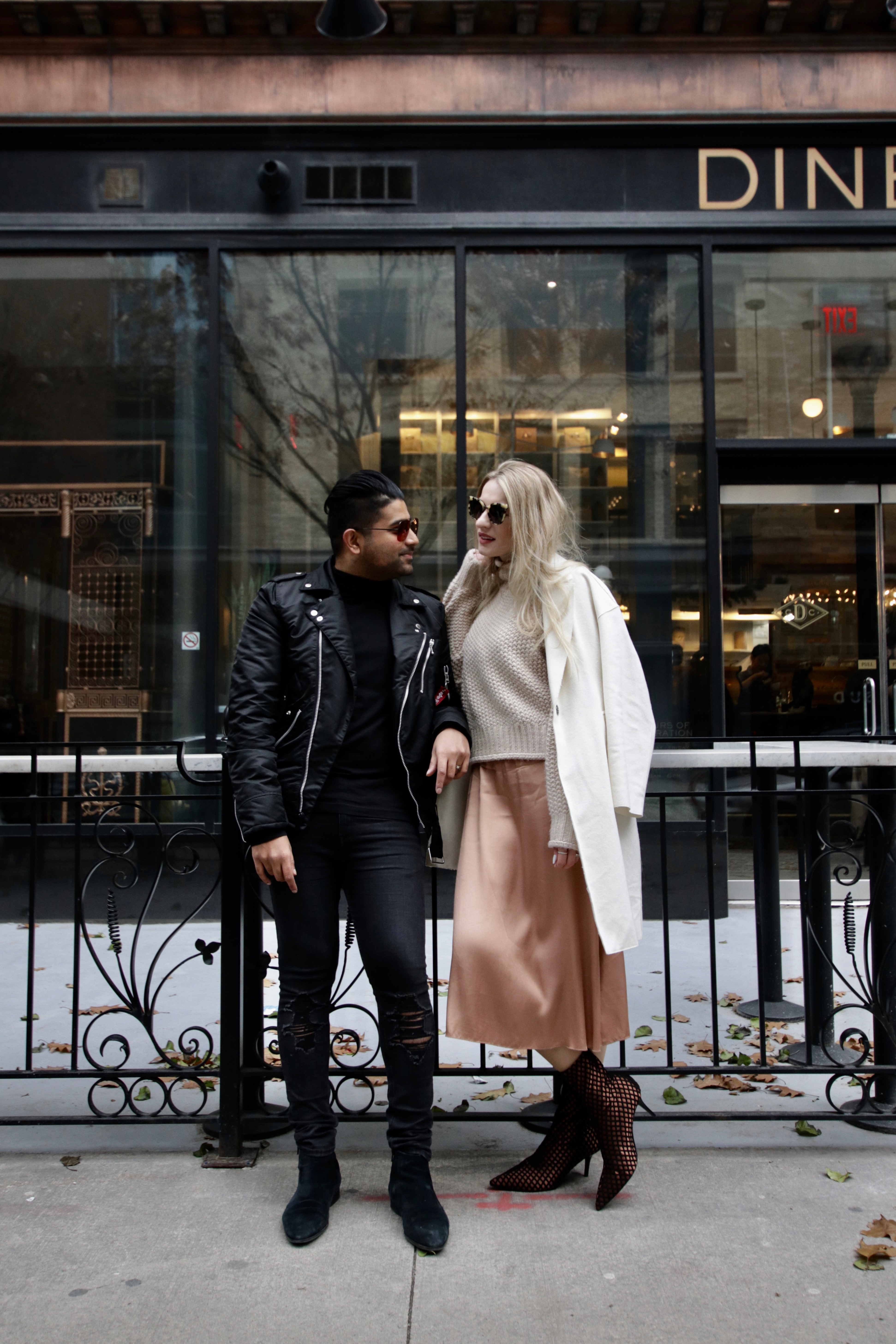 BASEL, SWITZERLAND | BERLIN, GERMANY | BUCHAREST, ROMANIA | LISBON, PORTUGAL

BERLIN, GERMANY | BRATISLAVA, SLOVAKIA | KIEV, UKRAINE | DUBAI + ABU DHABI, UNITED ARAB EMIRATES
third trip to bratislava, slovakia / fourth trip to dubai, united arab emirates: food vlog + travel vlog + style post + travel post / valentines day with pizza + netflix / berlin club hopping with shadenest crew / finalize more toronto plans / begin + finish watching black mirror / begin watching white collar / eating berlin pretzels + donairs everyday

BERLIN, GERMANY | RIGA, LATVIA | VILLINUS, LITHUANIA | TALLINN, ESTONIA | ZADAR, CROATIA
discovering more berlin brunch spots / watch more white collar / celebrate our seven year dating anniversary: video + post / fourth trip to the baltic countries: travel post / more berlin dinners + coffee dates / hang out with niece at the public swimming pool / first time being sick in berlin + attempting to navigate german medical system / finish white collar / fifth trip to zadar, croatia: travel post + travel vlog / my 29th birthday!

BERLIN, GERMANY | SCHMÖLLN, GERMANY | TORONTO, CANADA
watch the new season of suits / hard re-boot macbook to clear storage / debate between cloud storage + drive storage / bask in last berlin weeks / book one way flights to toronto / visit oma in schmölln for easter: post / eat all the german pizzas + pastries / begin packing and donating items / final goodbye dinners with all our friends / fly + move to toronto: video + post

TORONTO, CANADA
wake up in toronto / move to riverdale airbnb for the month: video / attend our first industry event: the ecco shoes fw17 preview / begin toronto apartment hunt: video / jumped to many more events: coppertone at lavelle, the opening of spirit of york, the tiffany hardware launch, cibc observation deck opening, etc. / set-up all canadian things: bank accounts, cell phones, etc. / secured our king west apartment! / my first time away from b (for ten days!) / begin ordering furniture and supplies for new home / organize all emails + hard drives

TORONTO, CANADA
move out of airbnb and into our new home: video / bebe returns from short trip to berlin / get settled into our new condo: video / explore our neighbourhood and start trying brunch places / get to attend the powerball with max mara / celebrate bebe's birthday: video / get to explore all the best toronto has to offer with lexus canada: post / begin watching blacklist / begin to celebrate canada 150 with the fairmont royal york

CALGARY, CANADA | FERNIE, CANADA | TORONTO, CANADA
fly back home to calgary / prep for nina's stagette / chill with old friends / three time zones in one week / visit the in-laws / attend nina's wedding in fernie, bc / have a prague reunion in downtown calgary / fly back to toronto / dine on the 51st floor / more furniture continues to arrive / getting settled into the condo / meeting so many amazing toronto bloggers / exploring much of the old and new spots in toronto / begin to experiment with plant based meals / more pool parties in the 'burbs

TORONTO, CANADA
new season of house of cards / all business emails deleted from server (set-up backup!!!) / sampled the benny brunch at shangri-la toronto: post / check out toronto's harbourfront center / get new iphone 7+s / discover 'what a bagel' + 'the dime on queen' / visit toronto island with swatch / plan more romantic dates with bebe: post / visit from sis-in-law: video / visit from sister / cook dinner for b with hellofresh / lots of pool + patio hangs

TORONTO, CANADA
partnered with greygoose for toronto fashion week: post here / visit from calgary friends / celebrate the opening of toni+guy: post / toronto international film festival starts! / party too many times at mongrel house / attend our first tiff gala opening / partner with canadian tire to immortalize fashion week invites: post / party with cactus club on deck / toronto hits 30 degree summer weather / celebrate the launch of ysl men's cologne / kick off my first tom* toronto men's fashion week / partner with xian for his ss18 show: post

TORONTO, CANADA | MONTREAL, CANADA
finished off tom* / wore hendrixroe to their ss18 show: post / attend toronto women's fashion week / take-over tom* instagram account for the canada 150 show / celebrate our two year wedding anniversary: post / celebrate our first thanksgiving in toronto with the fairmont royal work: post / visit from little brother / dinner with amazon fashion / road trip to montreal with lexus + hotel le germain: post / set intentional happiness metrics + chronicle their journey / explore montreal for the first time! style post / my parents visit from calgary / partner with bench: post

TORONTO, CANADA | QUEBEC CITY, CANADA
launched into holiday season with a myriad of events: nine west, ysl beauty, home depot, anderson belts, etc. / bebe named a finalist for 'style influencer of the year' / the wildest moose knuckles launch party / many pizza + sushi dates in bed with netflix / learn the art of slow cooking with bombay sapphire / screening of murder on the orient express with links of london / order all christmas supplies from amazon / celebrate tinsel town with thompson hotel / explore bloor west for holiday magic / christmas shopping at square one / roots northern light fashion show / attend the notable awards / explore the winter garden at the shangri-la hotel / visit the christmas market with j+j / more toronto brunches (like cluny!) / cafa event at the fairmont royal york / road trip to quebec city for the german christmas market with m+d: travel vlog + travel post

TORONTO, CANADA
wake up in quebec city / partner with uber to set-up for a german christmas in the city: post / begin watching the crown / buy a new camera! / celebrate our christmas anniversary / holiday parties with banana republic + mcdonald's / escape the city for a binge watch session with hbo for game of thrones season 7 / partner with paige denim: post / launched blog series about christmas around the world over the past years: paris, glasgow, calgary / launched my christmas gift guide: post / go back to the christmas market with d+j / sifted through all the awesome photos taken of me + b this year: post / attend holidays parties with accor hotels + devon / lots of christmas movies / decorate our home / plan a christmas menu + cook for bebe: vlog / have a snowy + magical christmas in toronto: post / celebrate the new years with steak + lobster @ home with d+j and plenty of moet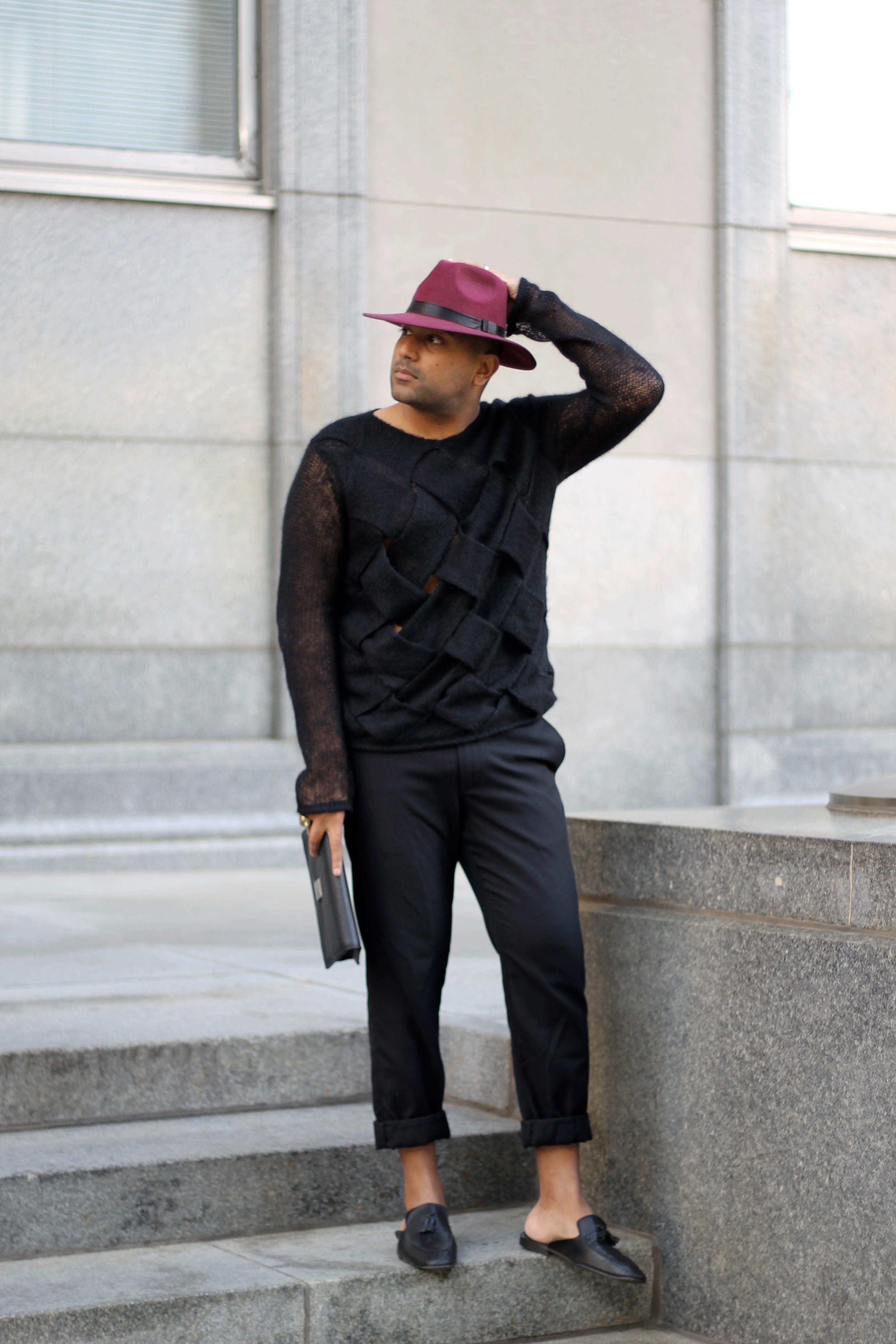 I so enjoy putting these posts together and going back through my year. From waking up in Switzerland on January 1 to ringing in the New Year off my balcony in downtown Toronto - so many amazing things have happened this year. Unforgettable experiences and beautiful moments that I will forever cherish. I am so grateful and humbled to be living this life and I am so excited what 2018 will look like!

---