PARIS, FRANCE
It was the winter of 2014, and to finalize all the planning for our destination wedding in Prague, we decided to spend Christmas in Europe, and began our adventures in the City of Lights - one of the ultimate Christmas cities - Paris. In the wet + cold streets, the city glistened even more then you can imagine with its twinkle of decorations.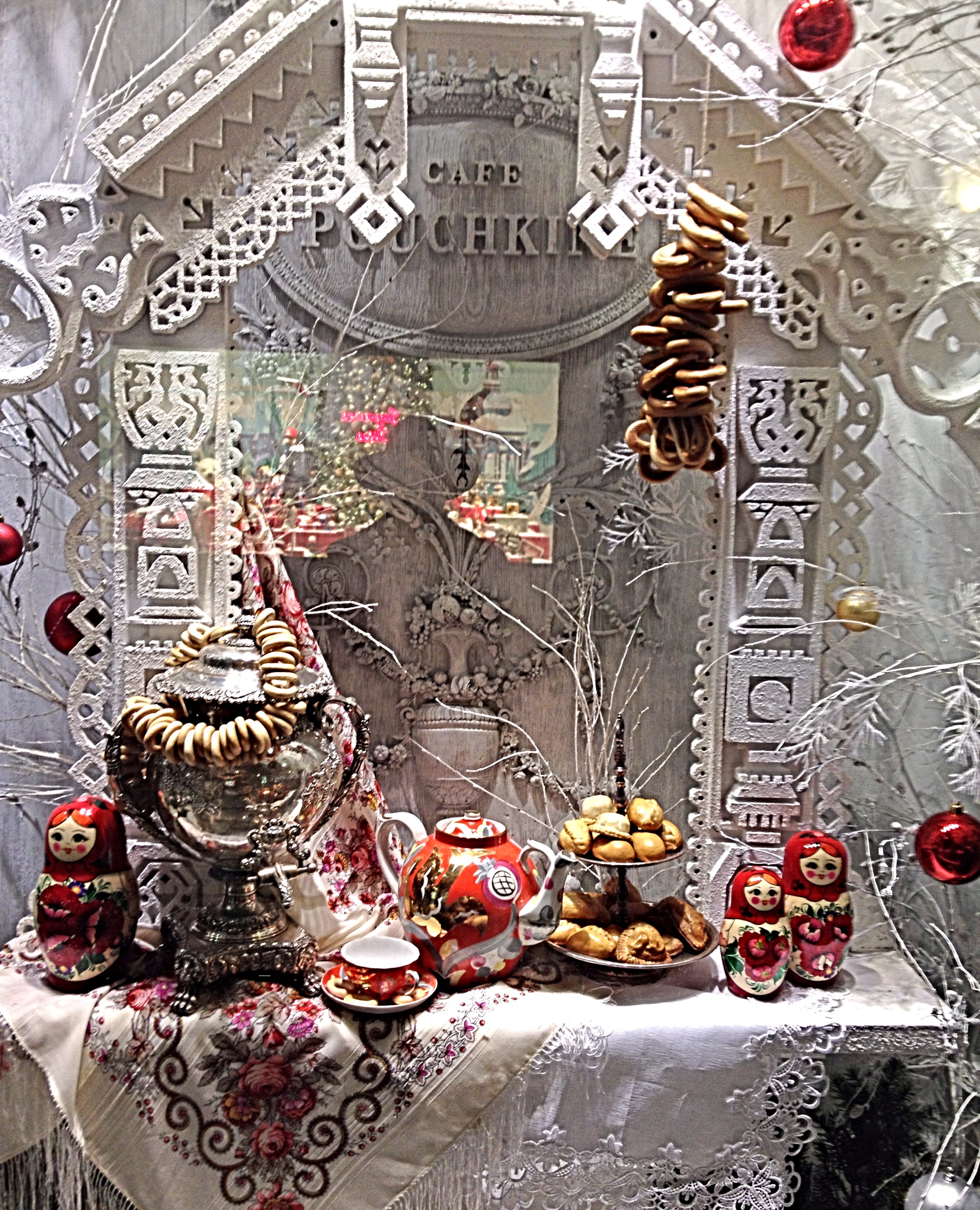 WHERE TO WANDER
During the holidays, the Opera District literally lights up with grand window displays and whimsical fixtures meant to entice the shopper in you. The major department stores pull out all the stops, and on the sidewalks in front, you can buy roasted chestnuts and just walk around marvelling at the French Christmas vibes.
always try and hit the top floors of the department stores for the best views
WHERE TO SHOP
I mean, we're talking about Paris after all, so your options are almost limitless. For us, though, while we definitely peruse the major and bustling department stores, there is nothing like visiting the global flagship of our favourite brand. And the best part about Paris is that its home to some of our favourites. And the most likely place to find these boutiques is along the rue Saint-Honoré in the 1st arrondissement of Paris. Back in 2014, for full wedding preparations, we visited the Chanel, Christian Louboutin, Lanvin and Cartier flagships, and the service + selection is truly unparalleled.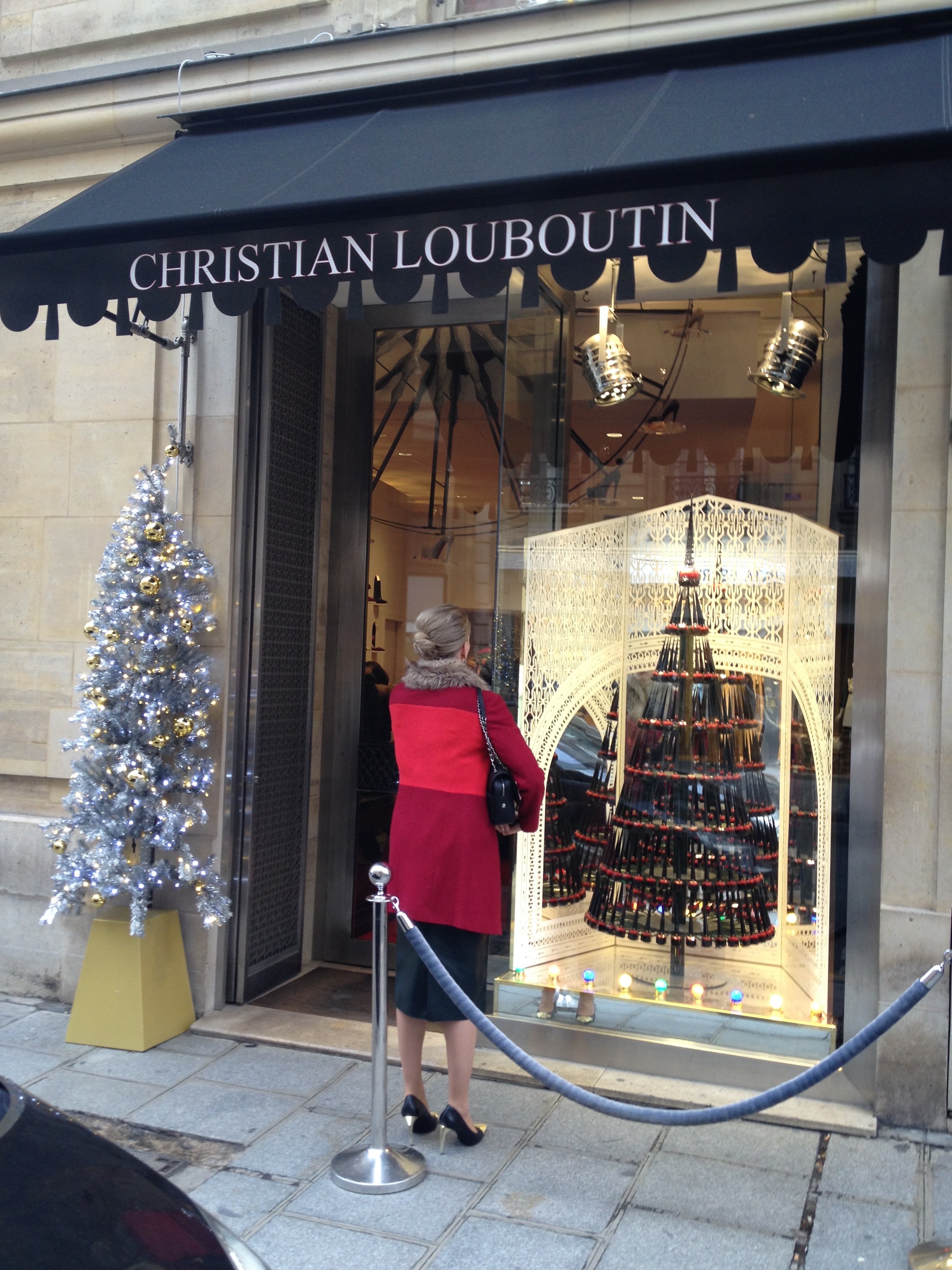 the best thing about luxury shopping is that while you get the packaging, the Paris boutiques also provide handy camouflage secondary bag to ward pickpockets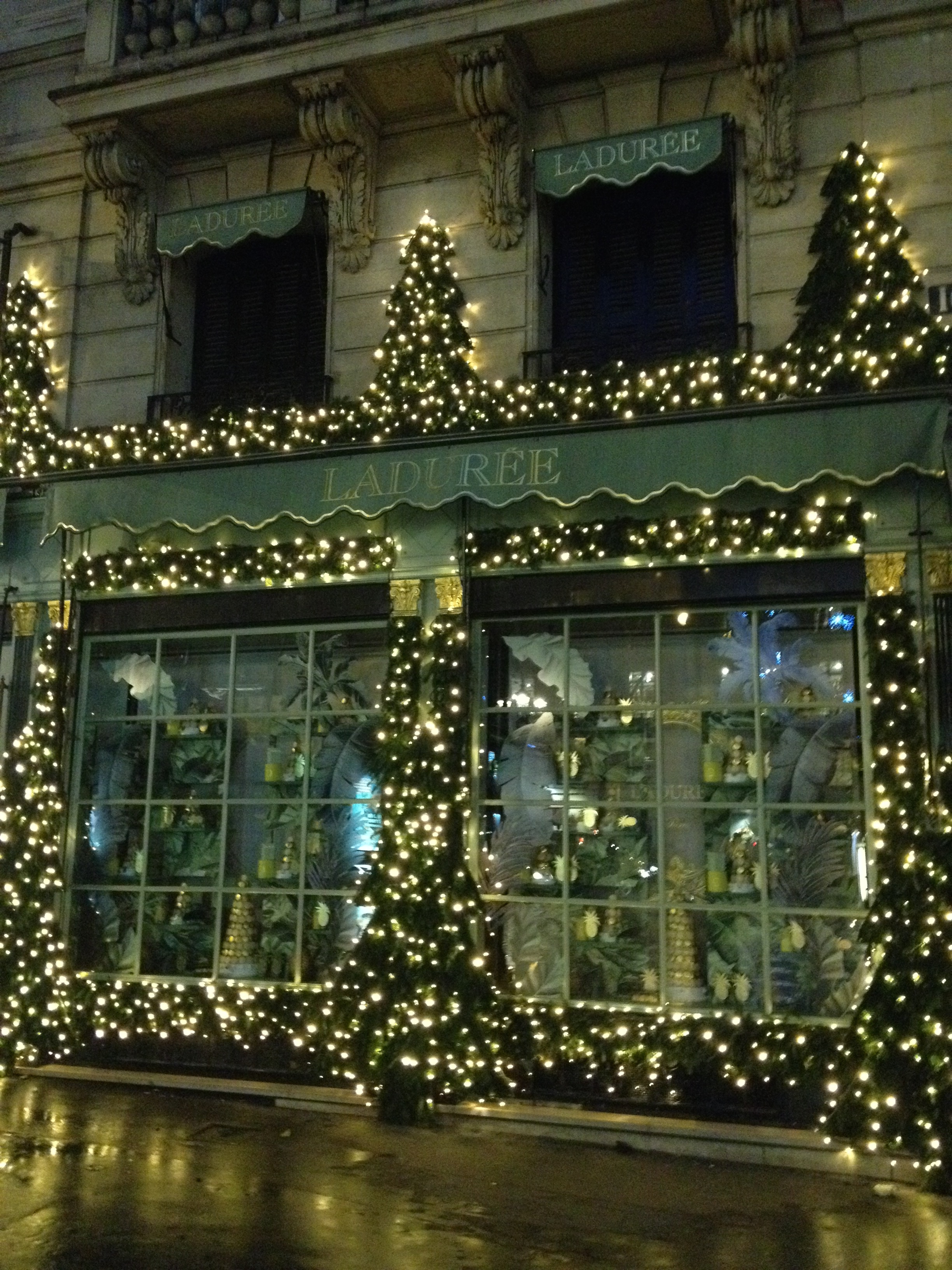 WHERE TO EAT
As cliche as it may be, there is nothing better then a hearty + over-indulgent brunch at Ladurée. Monika and I always prefer visiting the one on rue Royal as - once again - it is the brand's first and original restaurant. Other Christmas-y options are Angelina's for their famous spicy Hot Chocolate drink/dish, and of course, our go-to spot in Paris is always L'Avenue.
it's very easy to over-spend on meals in Paris, but some planning + research can also save you lots of money on eats
WHERE TO BE WOW-D
During our Christmas trip, Monika and I did the most tourist-y thing we have ever done in Paris and went up the Ferris Wheel on the end of the Champs-Élysées (which is also where one of Paris' biggest Christmas Market begins). And once up there, the view of the Eiffel Tower is so spectacular - the sparkle literally took our breath away. Definitely a must-see.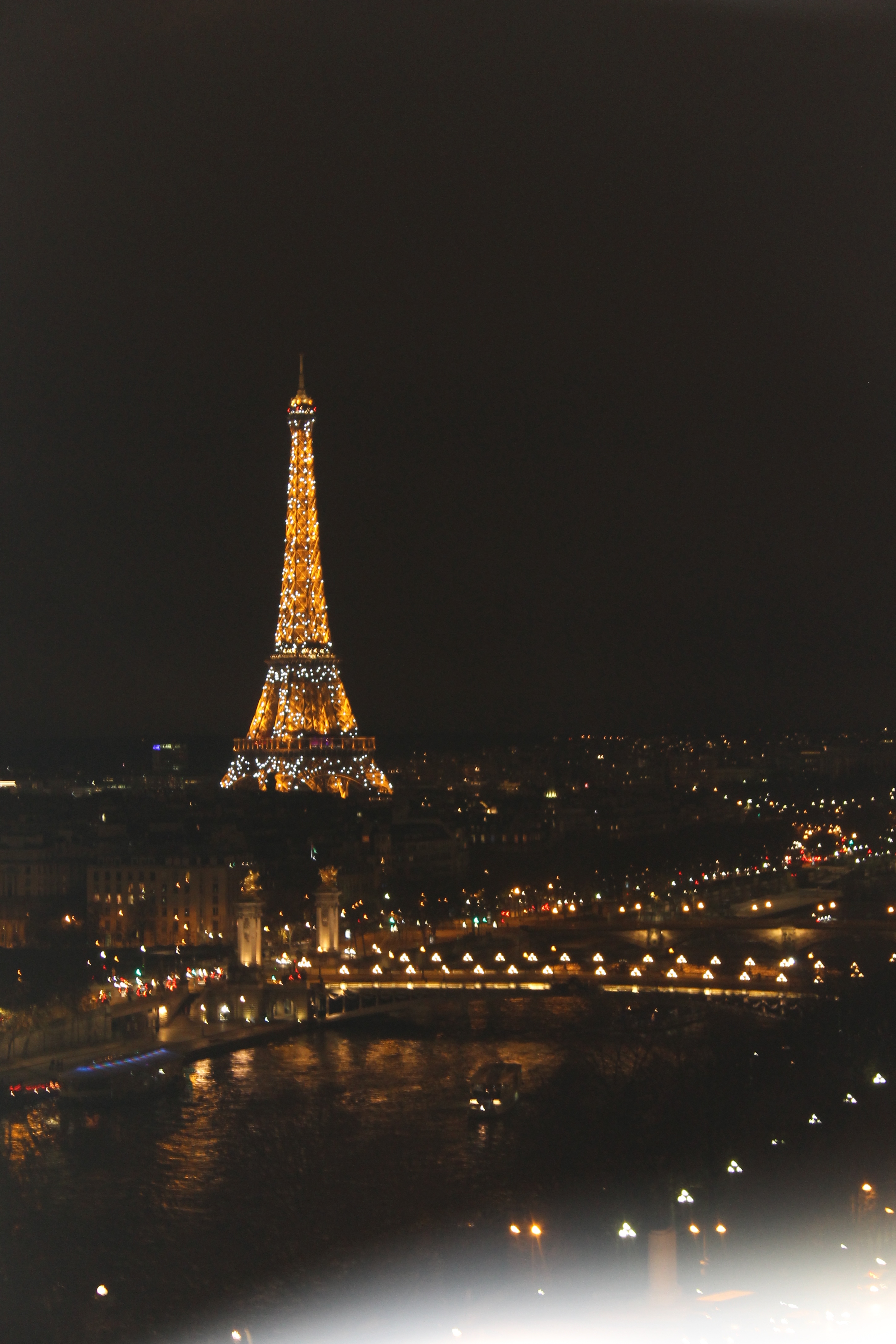 every Christmas that passes since this one, we wonder why we aren't back in Paris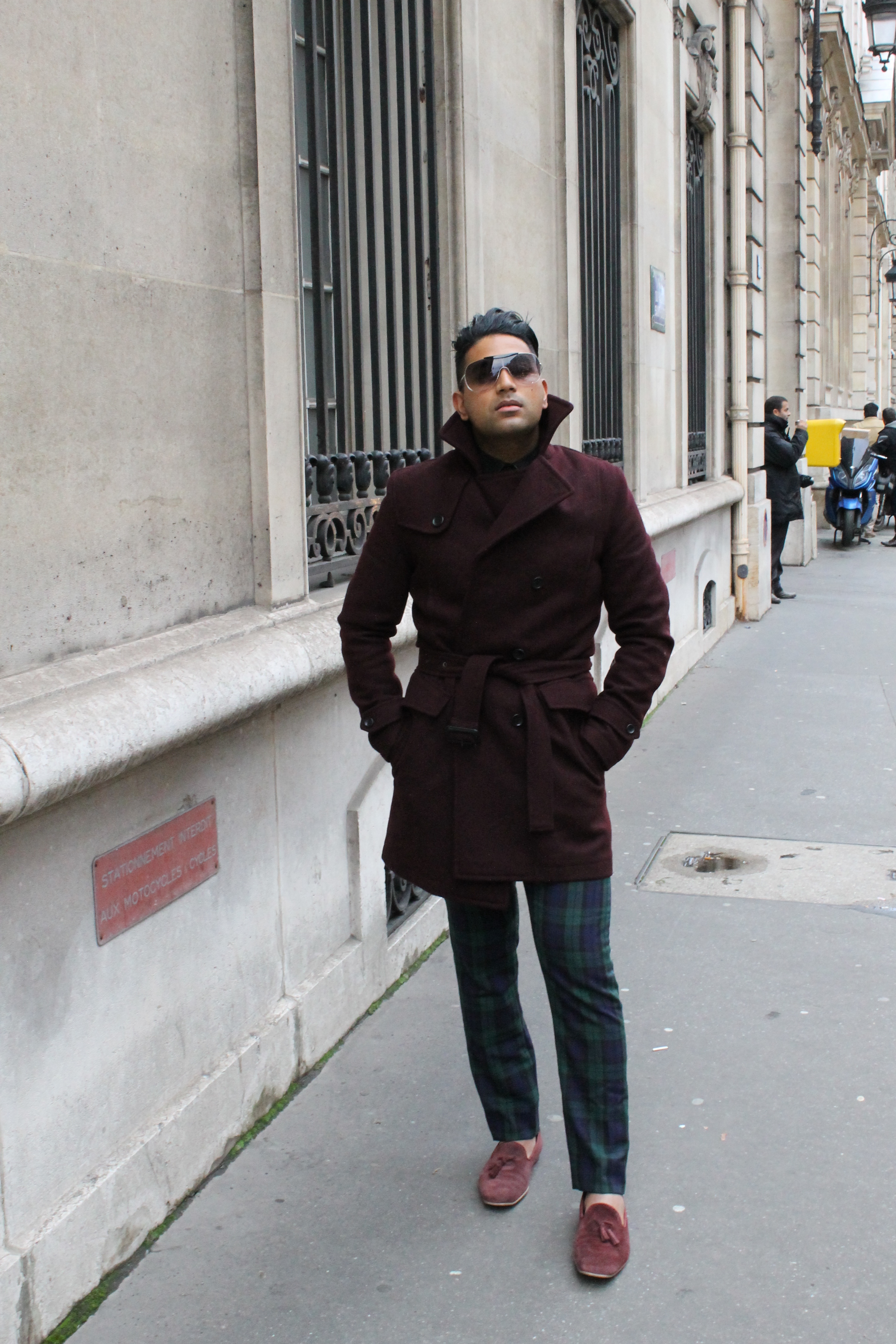 And so, the best way to re-live those beautiful moments is to flip through old photos, and write about the experience. Have you ever been away from home for Christmas? Have you been to Paris? What are some of your favourites?

---