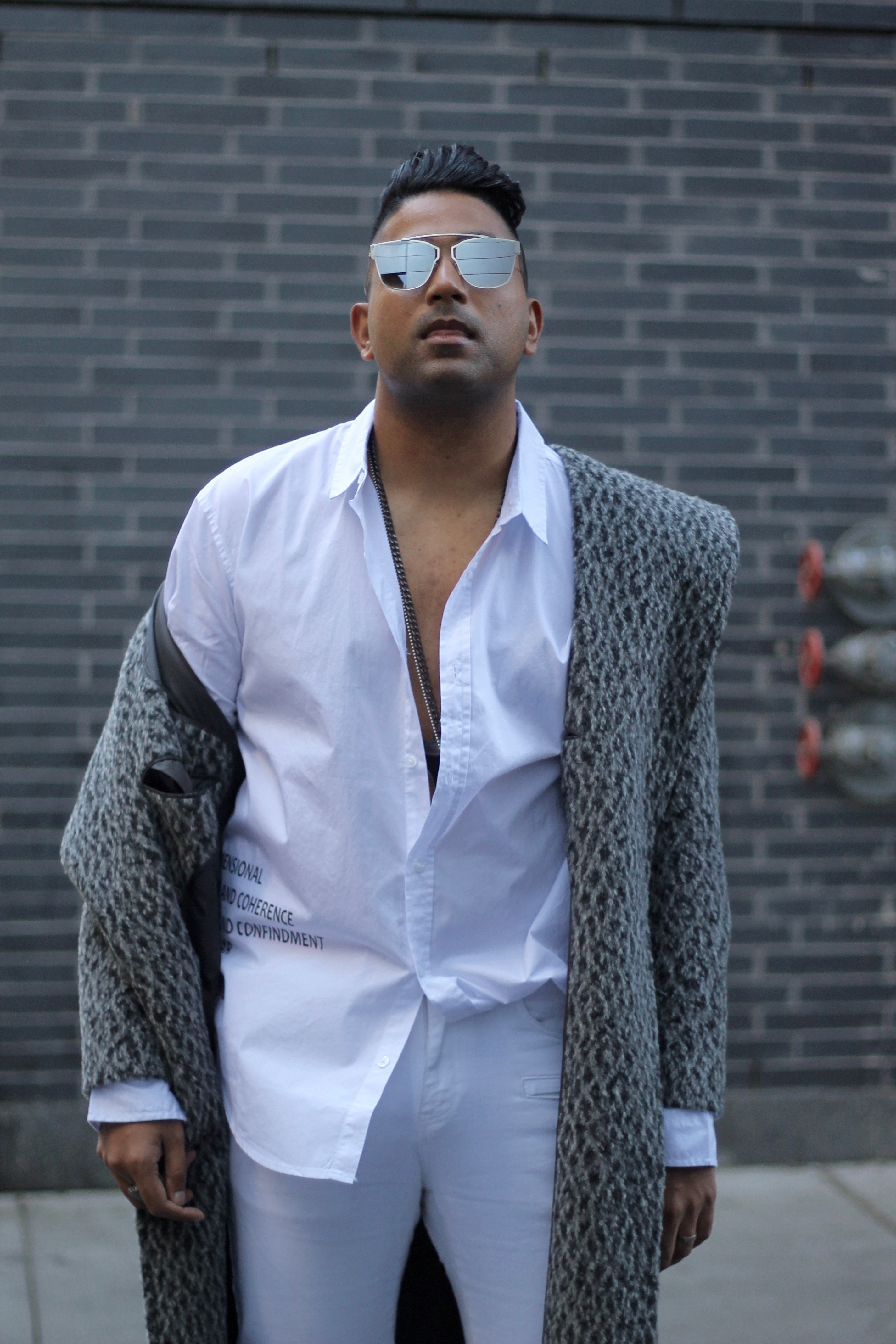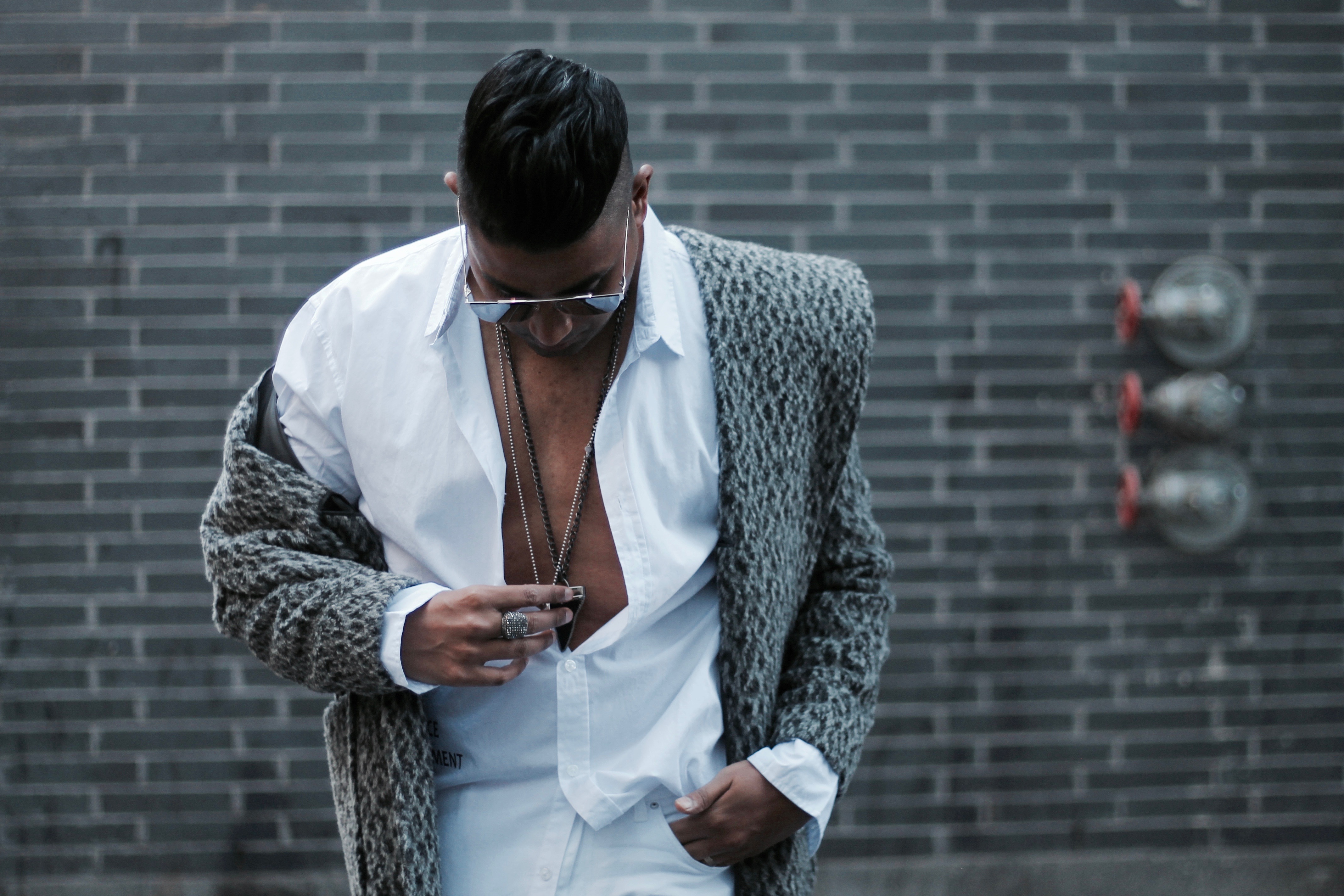 Let me introduce you to Hendrixroe, the rock-and-roll label based out of Toronto which has completely smitten both Monika and I. Designer Jordan Erin McKay left law school to chase the spirit of Jimmy Hendrix and Marilyn Monroe, and out came this glorious line of on-trend but yet recognizable pieces. This coat / hooded robe that I rocked to the menswear show on Sunday made me feel like a real rock-star, which for me is a true tell of a good designer.
I am a firm believer that fashion can transcend both our mood and our being to a certain extent, and both wearing this designer, and sitting through the incredible runway show during TOM* Toronto Men's Fashion Week was electrifying. From the music to the swag of the models to the sick sunglasses (hey Blank and Blue!), everything about this show left us wanting for more!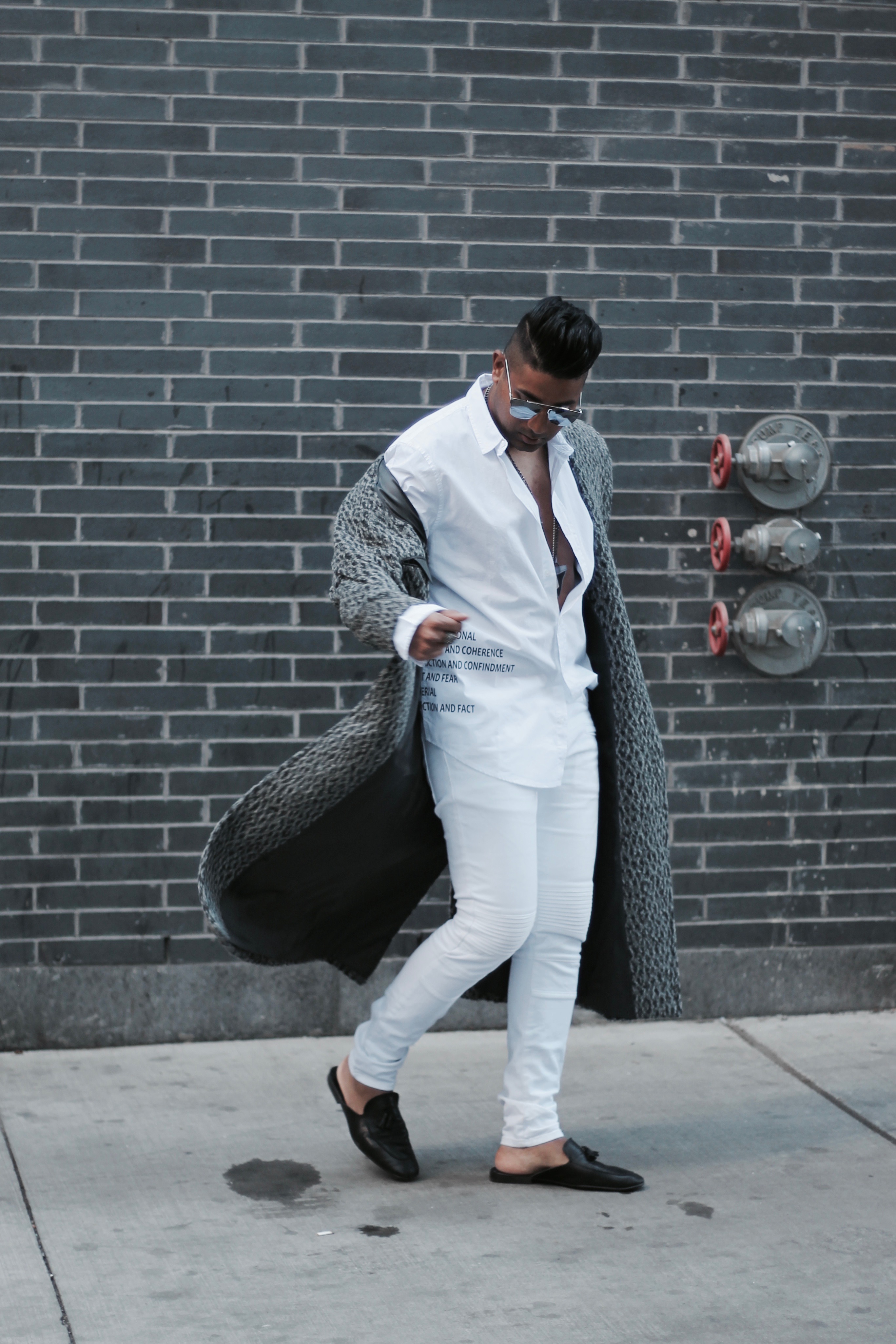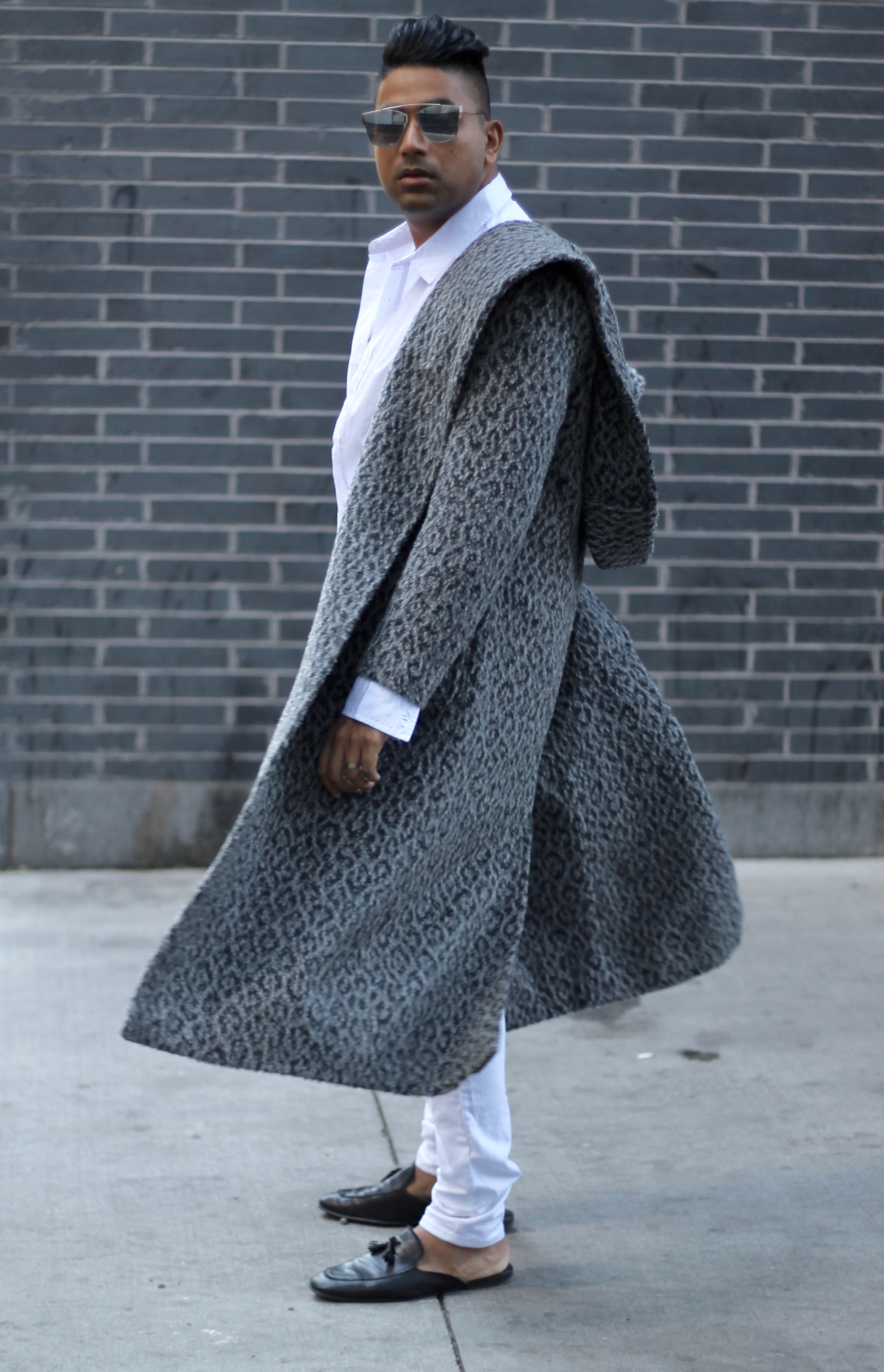 If your clothes don't transform you, put on something else!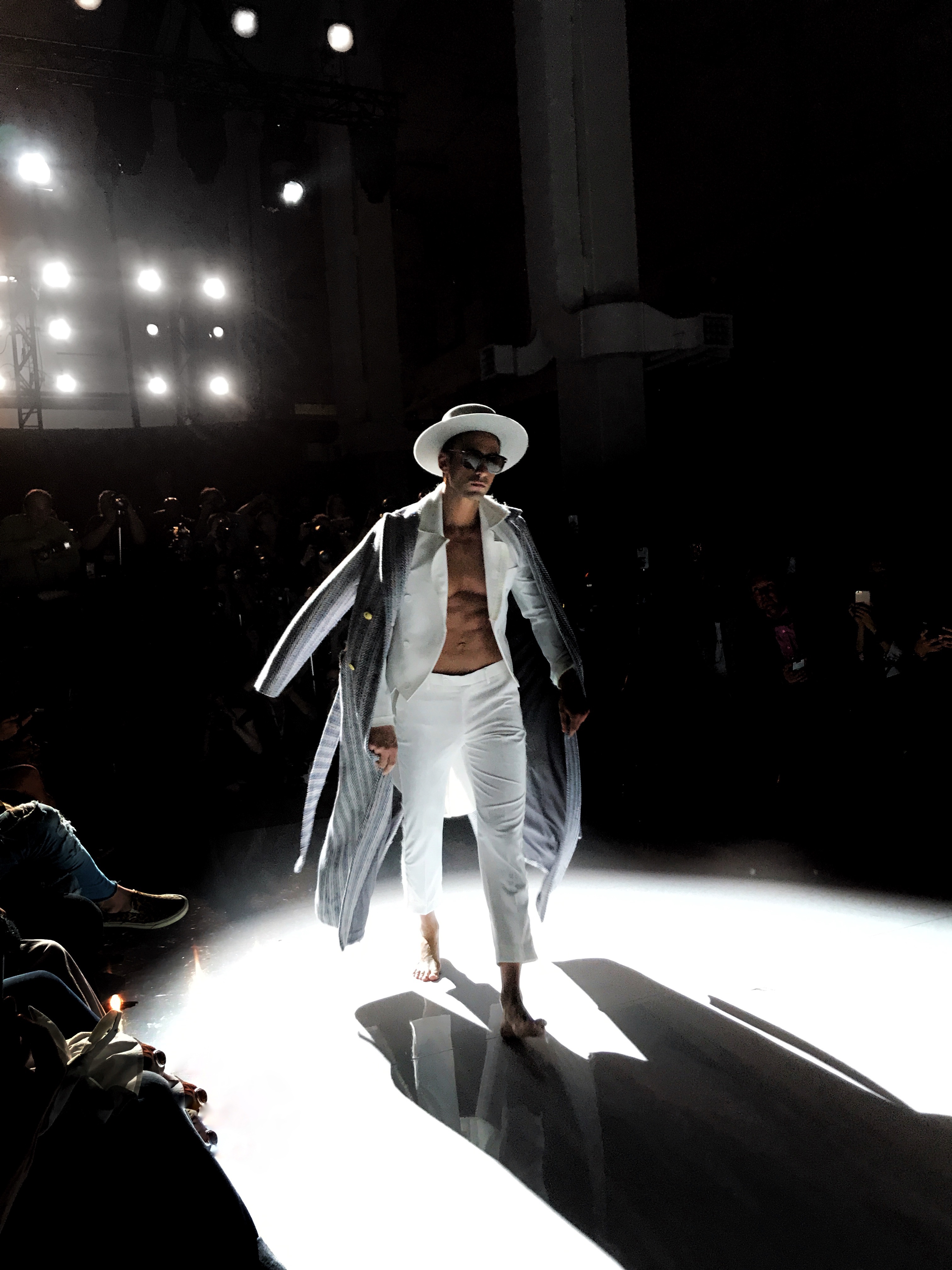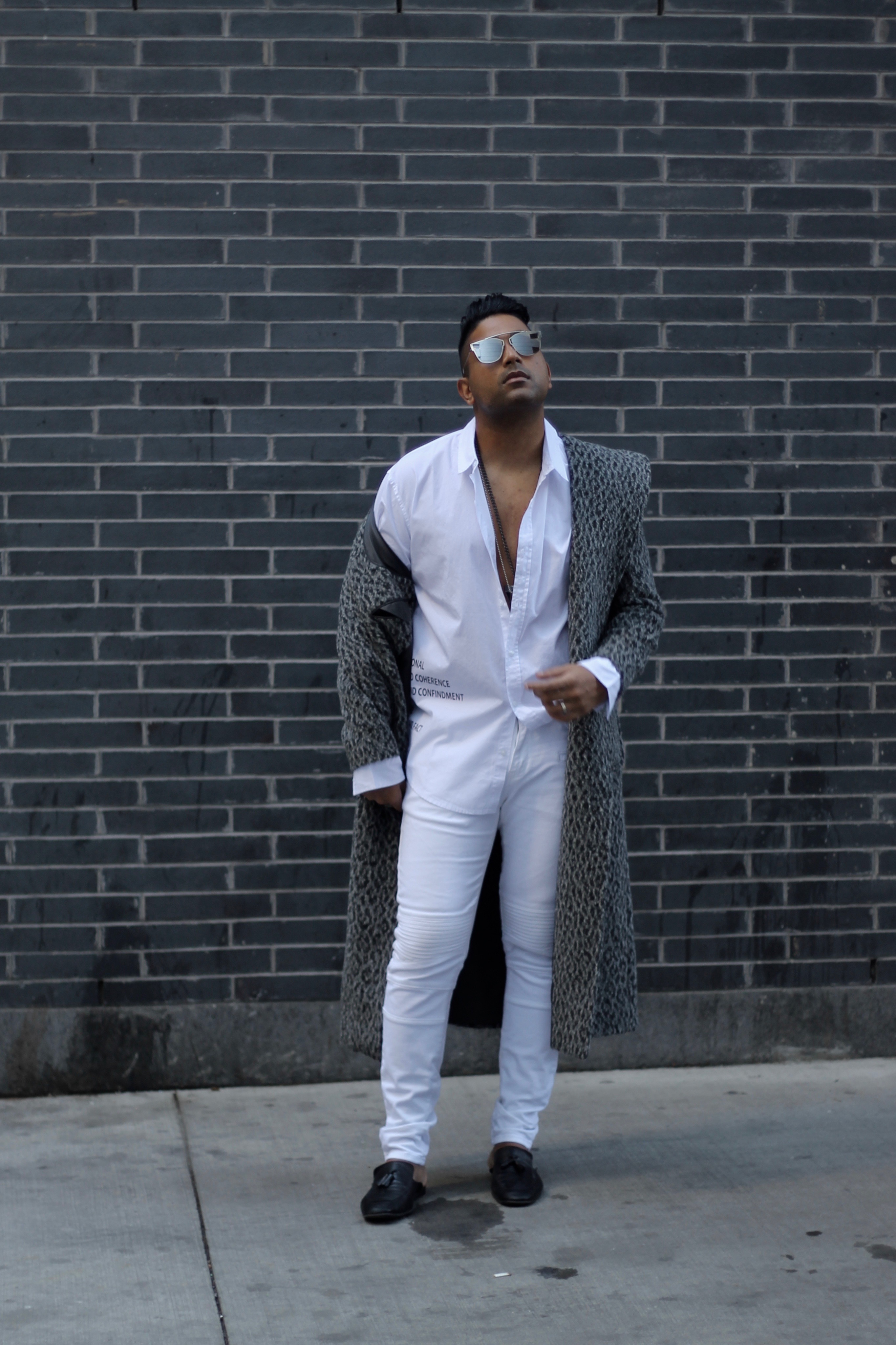 Its very rare that somehow every piece of a collection is covetable, and as I mentioned above, both current but also iconic. Jordan's zip-off perfecto style leather jackets are seriously the best way to kick up an outfit. And no, not just in plain khaki and black like the rest of the world does menswear, but we're talking blue reptile print and bright pink leather. Yes, neon pink perfecto leather jackets are a thing, and they look so damn good. Bravo to this Toronto designer for shaking things up!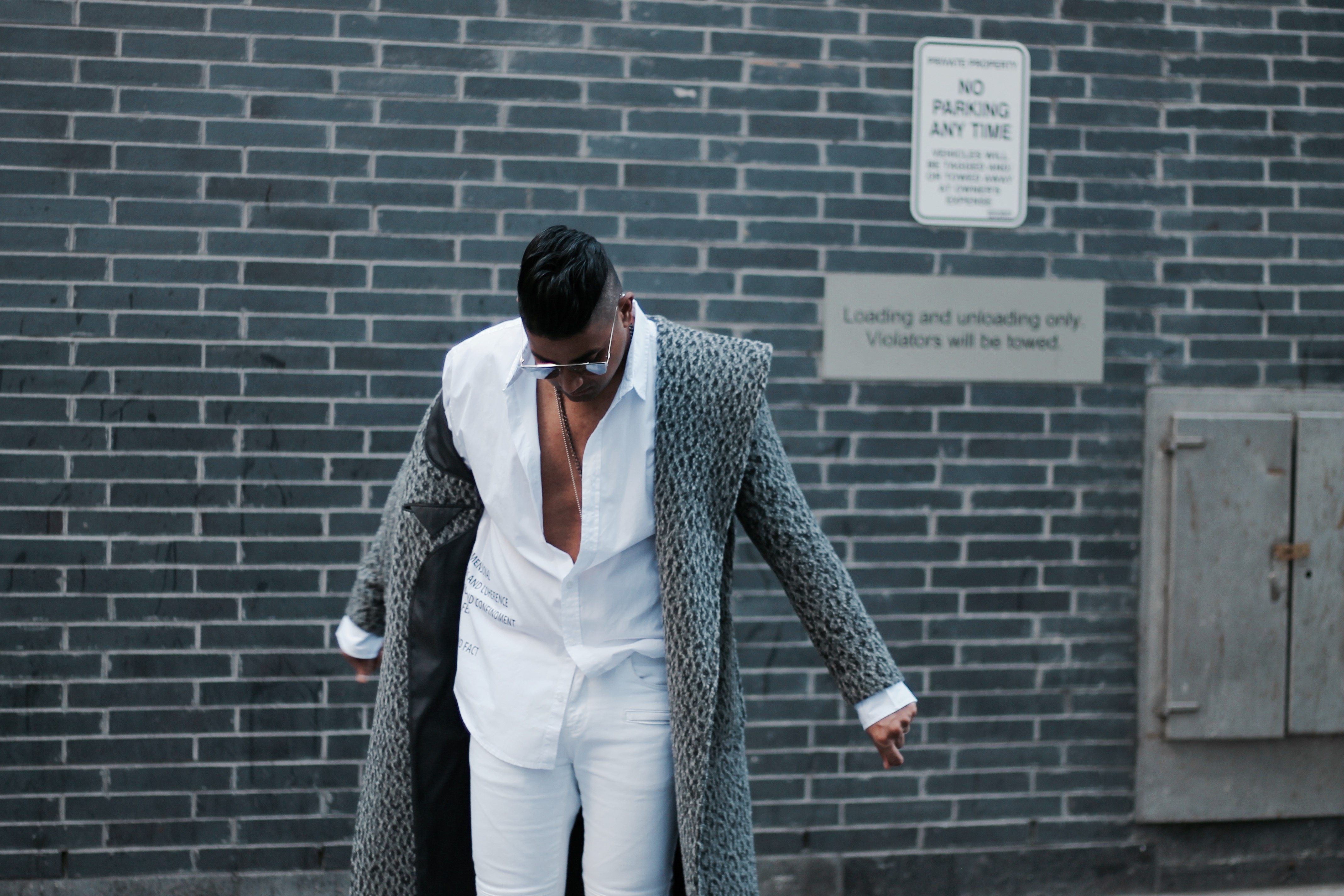 For a quick glimpse into the energy of the runway show, and of my whole look, peep the video I posted on the Instagram. It's linked right there, just click play!
What was your favourite look from Hendrixroe SS18 Menswear?