For those just joining IYBC, I recently had the absolute privilege of being invited to the Womenswear show put on by Creative Director Christopher Bailey for the house of Burberry, the Prorsum collection. The Spring/Summer 2010 Ready-To-Wear show was held in London, and closed down London Fashion Week.



"Twisted Classics" — belted to perfection Christopher Bailey… BURBERRY CREATIVE DIRECTOR ON HIS SPRING/SUMMER 2010 WOMENSWEAR READY-TO-WEAR COLLECTION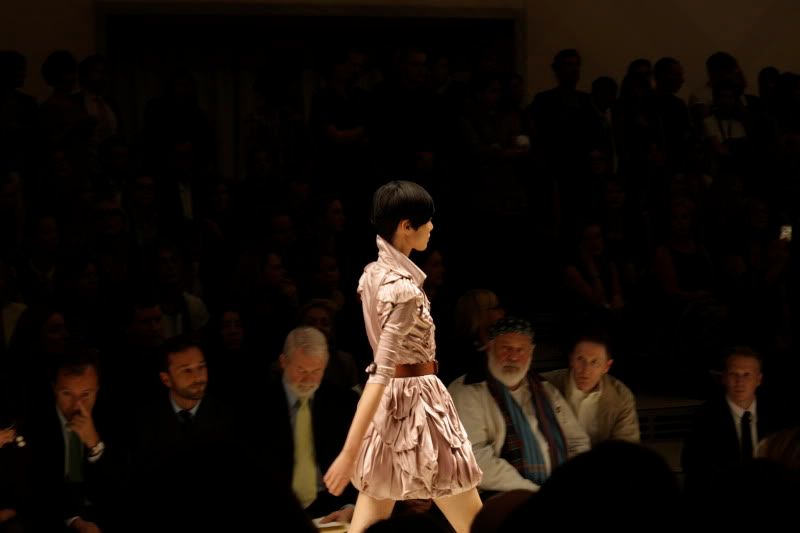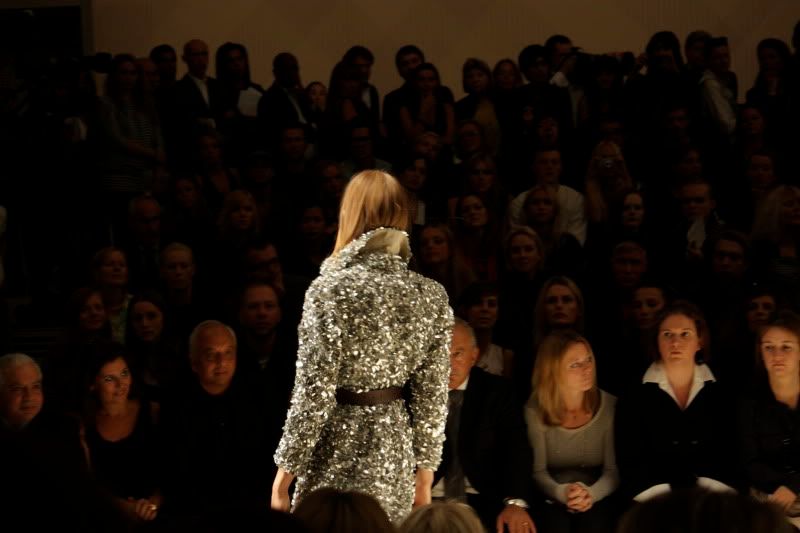 From my seat at the runway show, it was obvious that this was one of the younger, more hip collections for the house of Burberry. Bailey played up the neutral palette quiet well, sticking mostly to nude, honey and lavender tones, but throwing in a vibrant blue opal or peppermint for that Spring/Summer feel. It was all done brilliantly well, with either over-sized tote bags, or petite clutches. Accessories popped off the runway, with both chunk military style belts down to skinny saddlery belts. Bangles in bold golds or deep browns were clearly visible off the soft and luxurious chiffon, silk and satin. Every look that walked down the catwalk looked refreshing, with hair brushed down and simple earthy make-up. It just felt, clean? Very feel-good styling. The show overall was fantastic with a dramatic finale, complete with silver sparkling rain at the end. Breathtaking.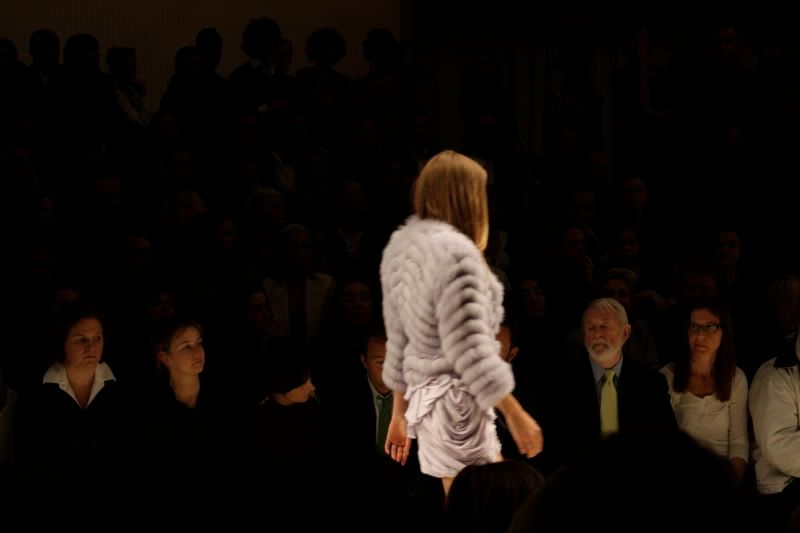 THIS SEASON AT BURBERRY ITS ALL ABOUT THE:
oo1. twister leather platform shoe
oo2. belts: all shapes & sizes
oo3. chunky bangles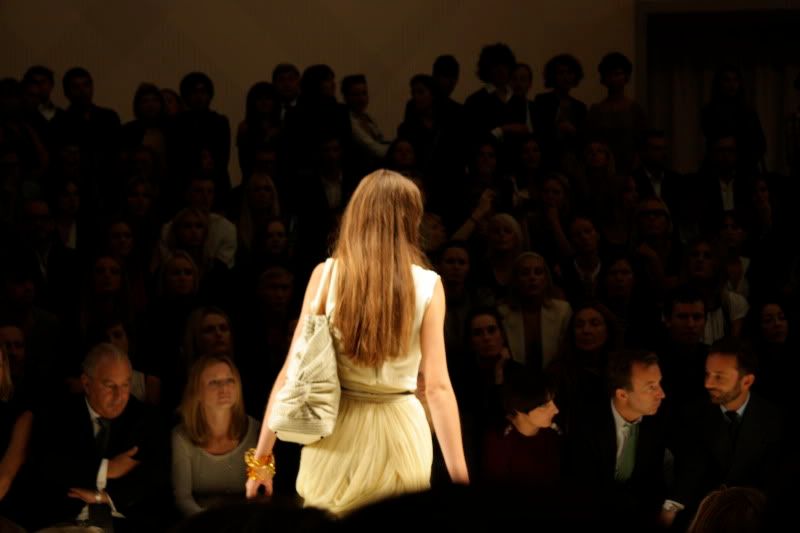 …and the re-invention of the classic trench
IS IT A DRESS? JACKET? SHIRT? COAT?
dramatic shoulders & luxurious draping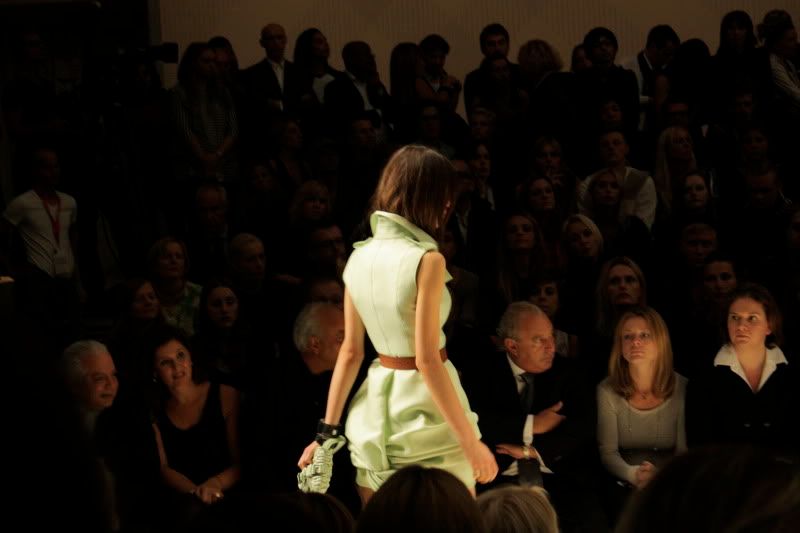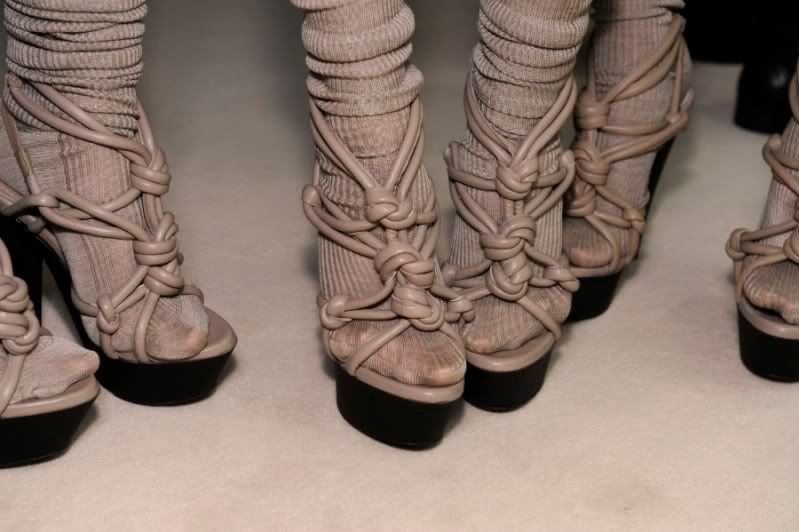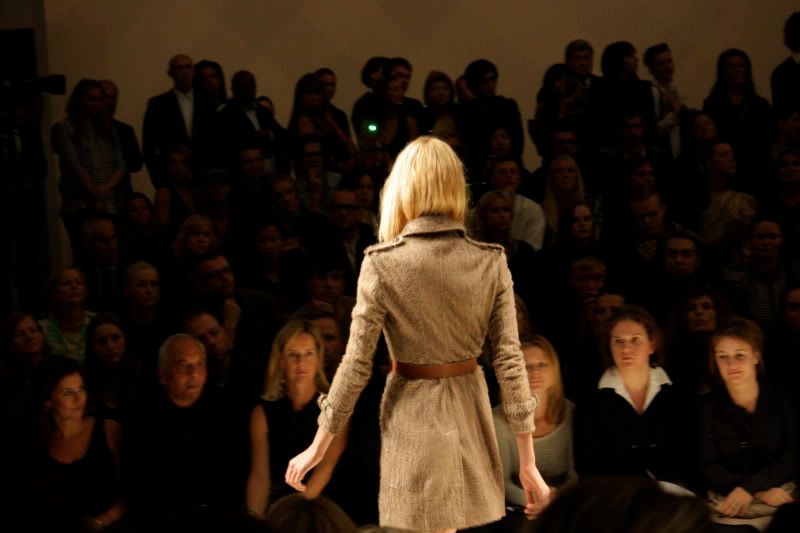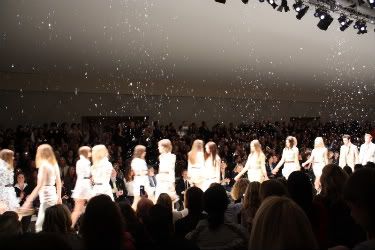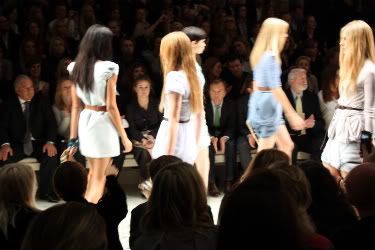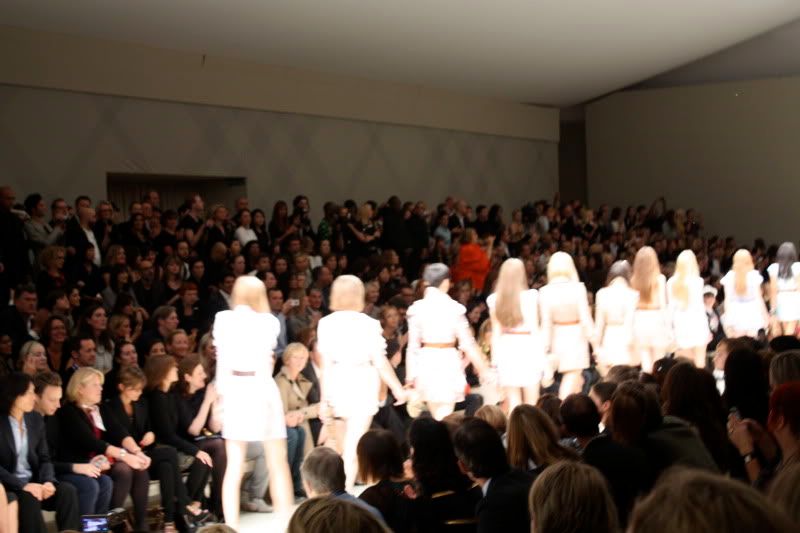 Discover Burberry Prorsum
SPRING/SUMMER 2010 WOMENSWEAR READY-TO-WEAR
IMAGES: IYBC
RUNWAY SHOTS: BURBERRY