Last year, when we relocated to Berlin, we made it a point to immerse ourselves deep into the European fashion community, and that meant attending as many Fashion Weeks as possible - from London to Berlin, Milan and Paris. While the year was filled with unbelievable memories (resulting in lots of blog + Instagram posts), the only physical remnants of the exciting times of running between shows, presentations and cocktail parties, are the paper invitations. I stacked them into a memory box which I lugged between all the Berlin apartments, and in my hand-luggage on the flight over to Toronto. And since we have arrived to our new home, I have been meaning to find a way to properly display these.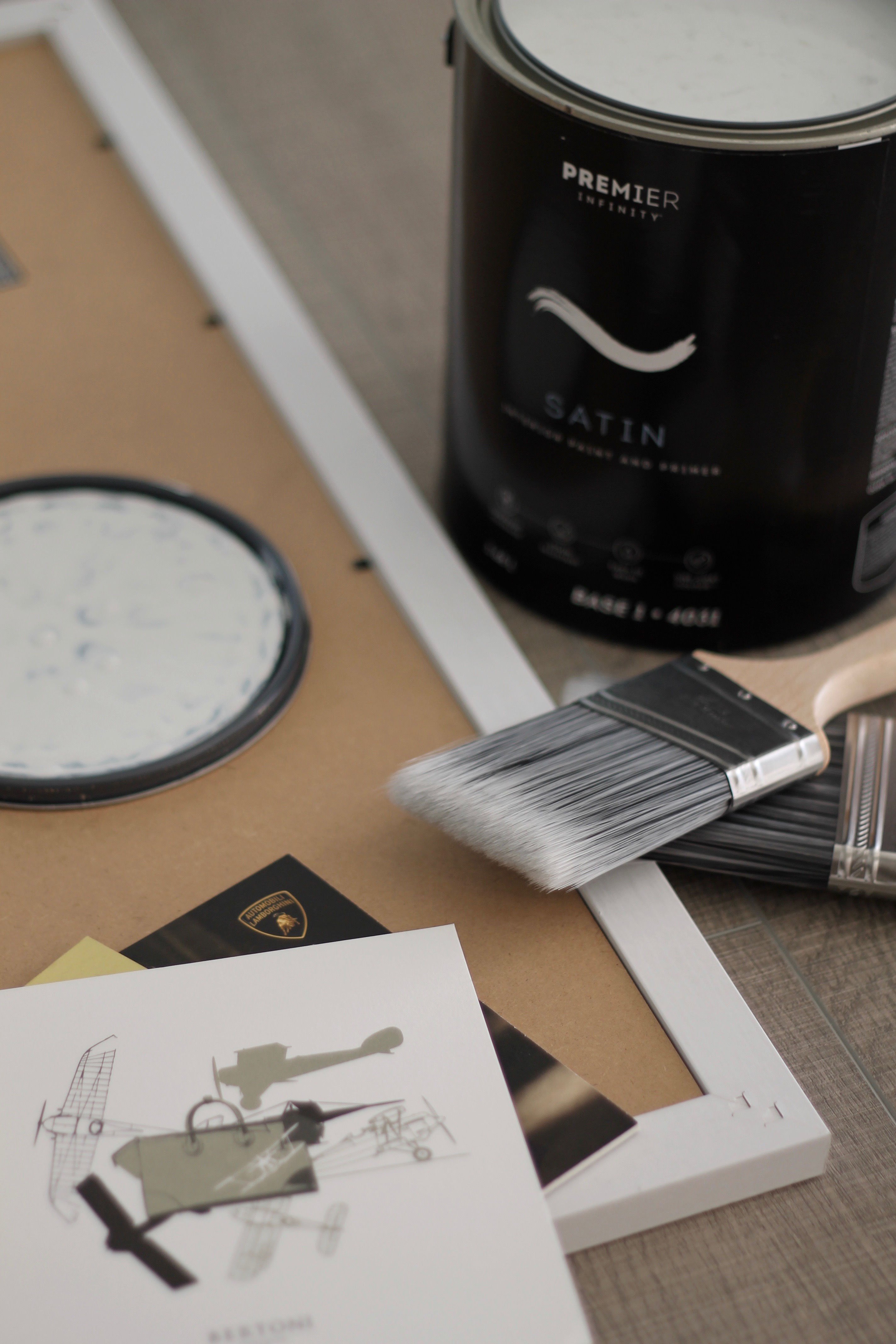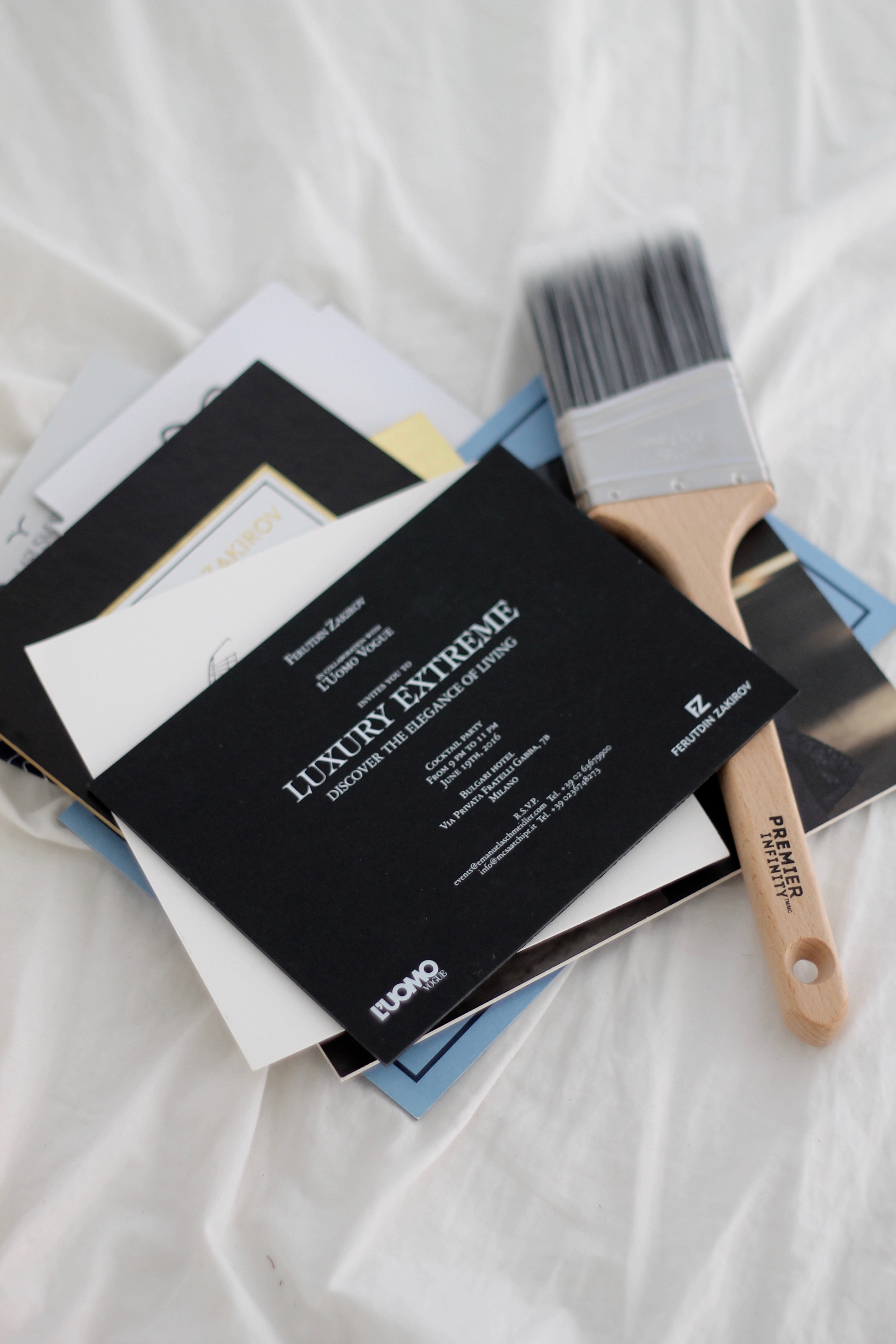 I'd been toying with the idea of somehow making an art-piece of out the many different coloured fashion show invitations, and didn't know how they would fit into our monochrome interior. The whole point of having a clean minimal vibe is to limit pops of colour, the the thing with show invites is that they're meant to stand out. So they're printed on thick card-stock and in bright and vibrant colours. Especially the ones from Milan Fashion Week (which is one of my favourite Fashion Weeks). And then, my wife reminded me of our classic solution to all art projects: paint.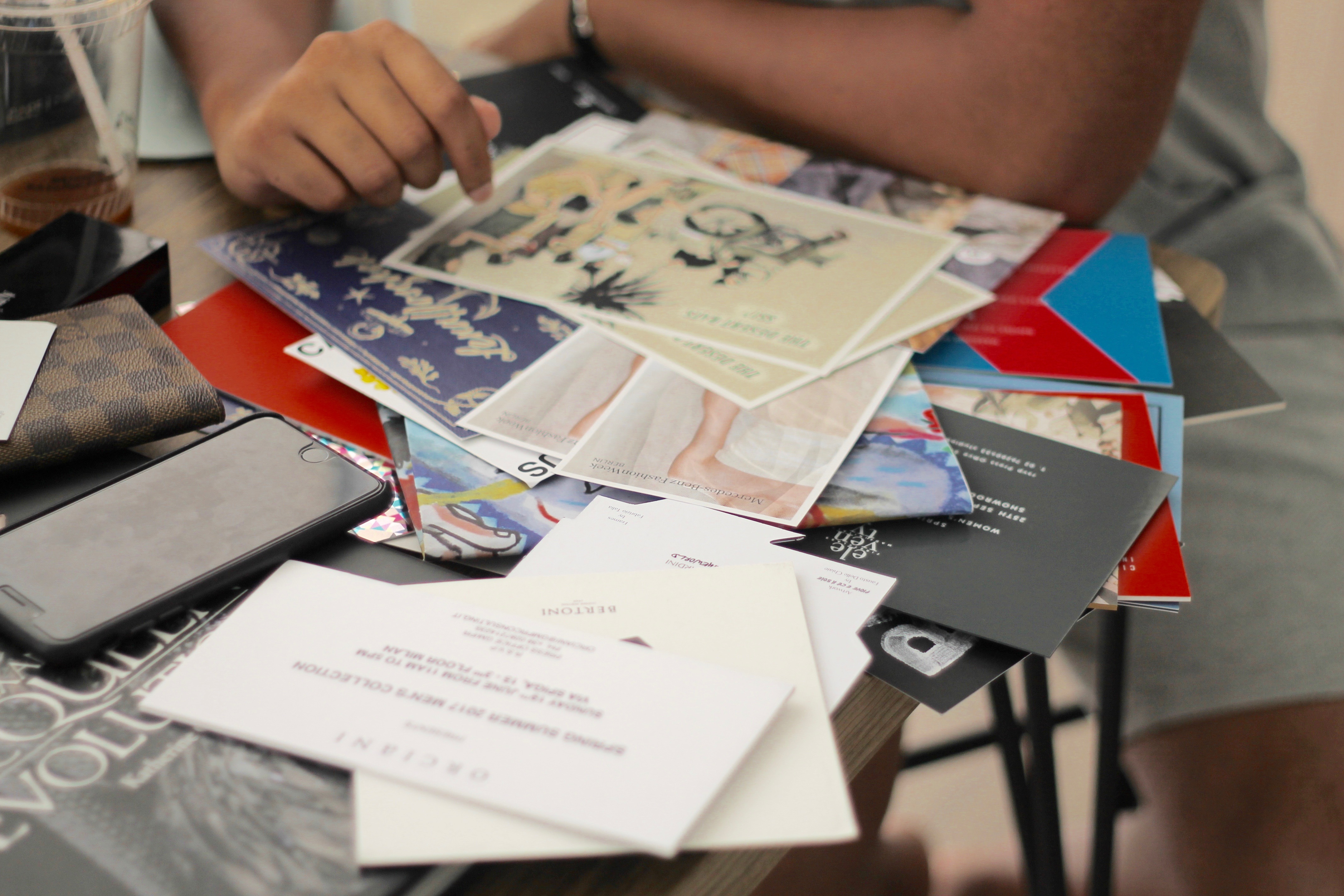 So it was decided - I was going to find a way to display all of the Milan Fashion Week invitations from last year, and use the unifying quality of paint to tie the whole project together and make it fit into our space at home.
I enjoyed sorting out all the invitations and re-living those moments through the paper. And this is why I think there is so much importance in celebrating those moments + accomplishments. To literally put them in a frame on a wall.
---
I am sharing the super simple way that I made our first hanging art with a bit of masking tape, a simple white frame, and the best one-coat can of paint I ever used.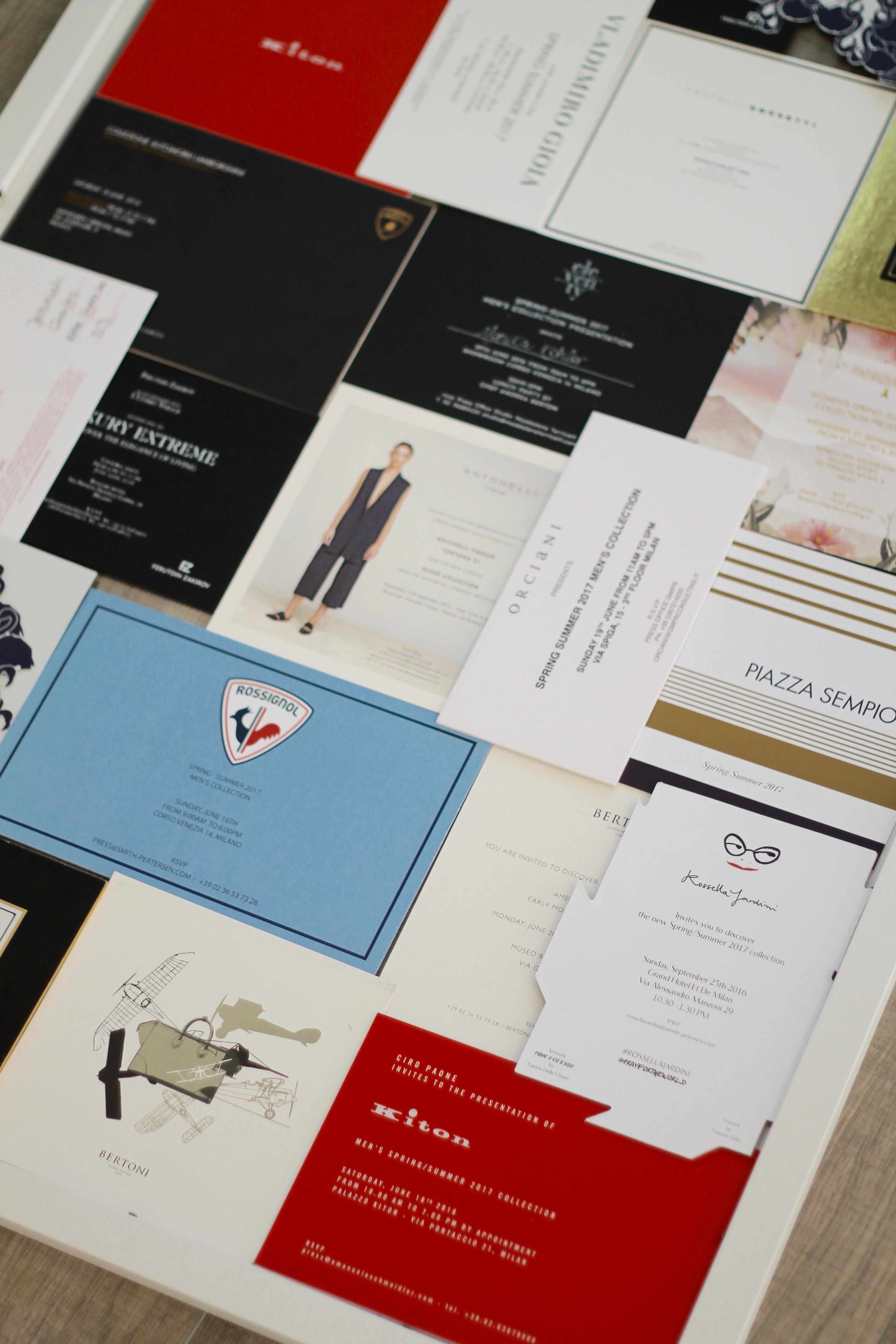 THE PROCESS
So after I picked out the invites that would be displayed, I arranged them in a mosaic pattern in the frame. I also made a stripped pattern on the glass part of the frame using masking tape. Once all this was done, I was ready to paint!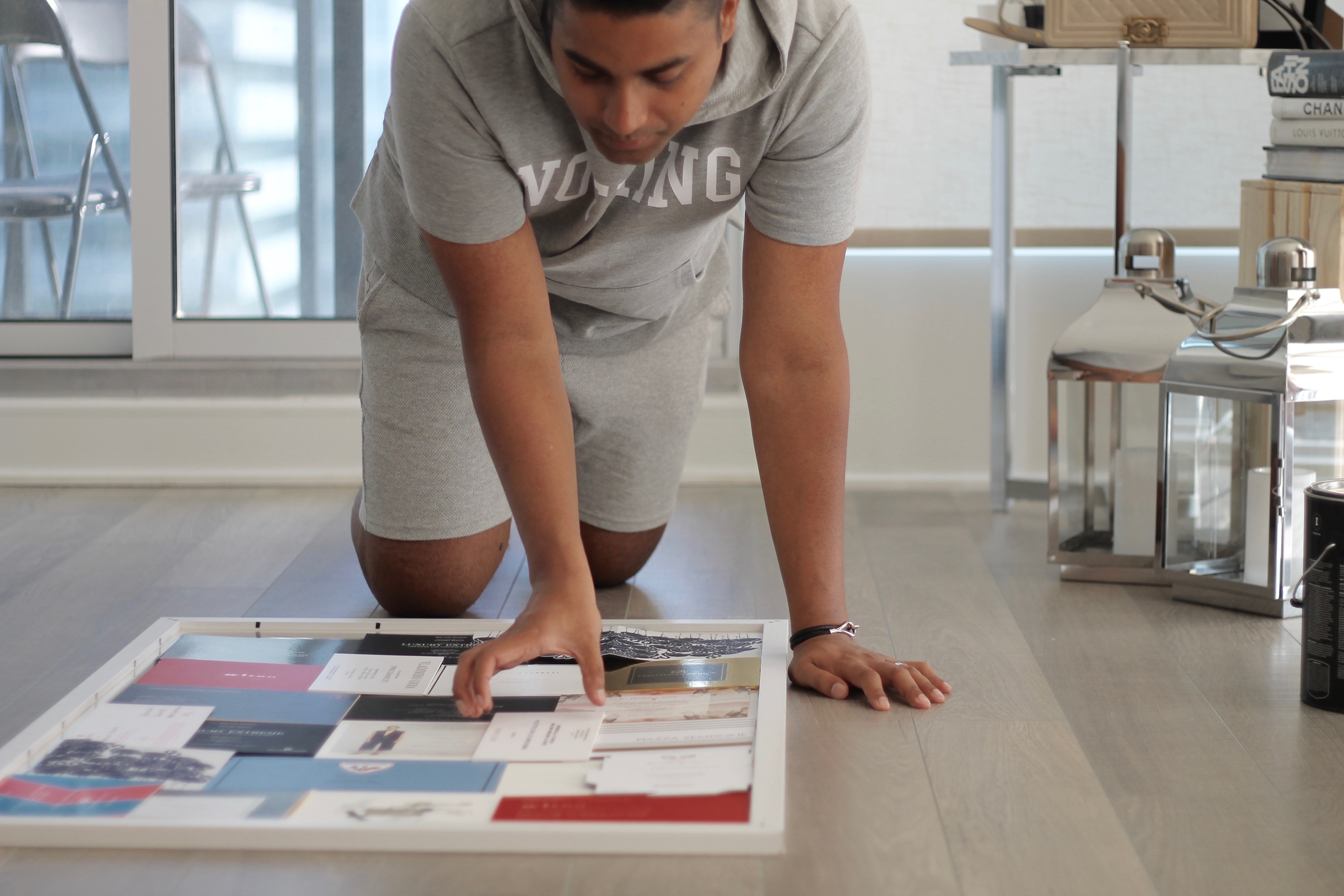 ---
I made sure that the invites made a symmetrical pattern inside the frame,
and the masking tape for the glass contrasted this
---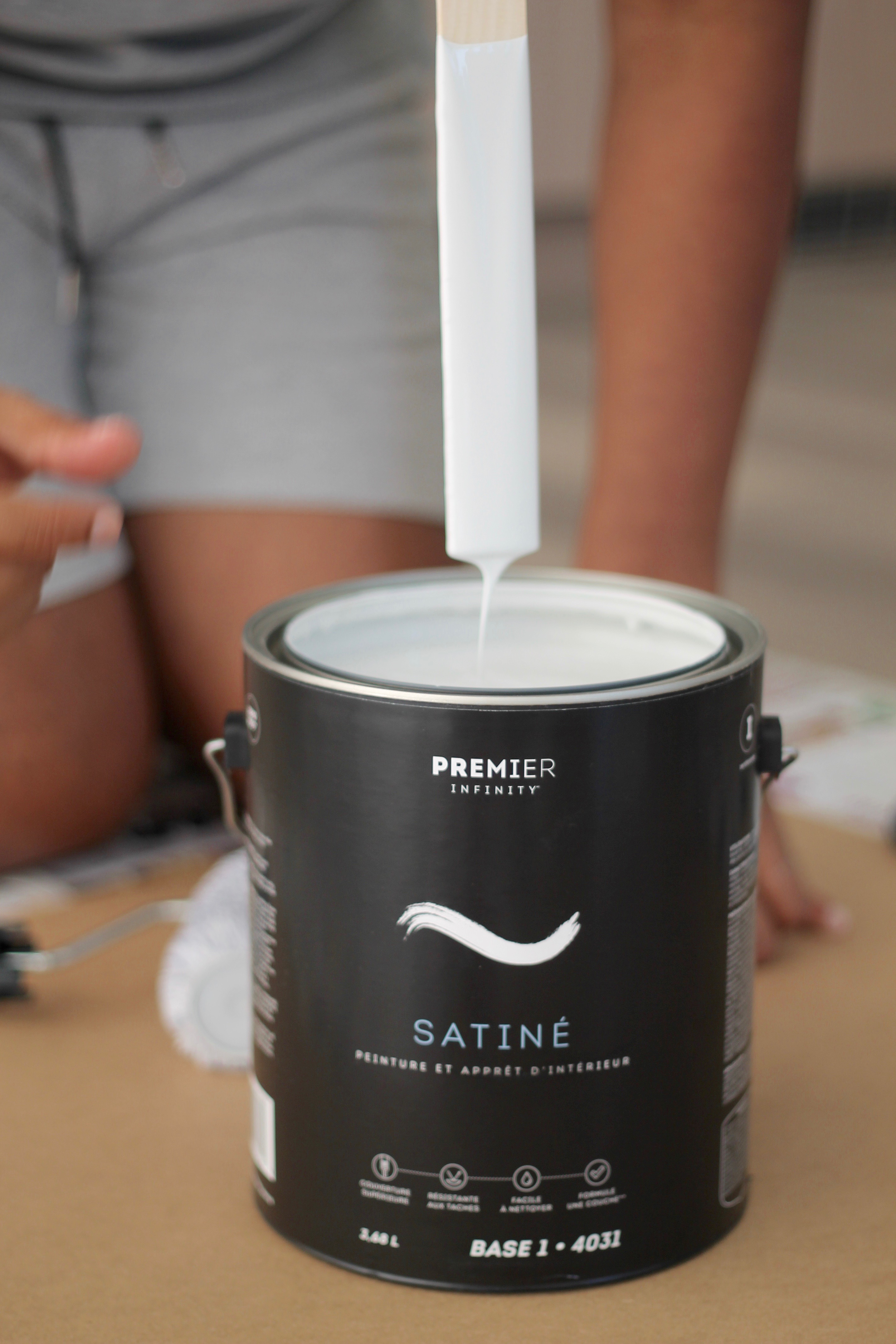 THE PAINT
The paint that I chose came from Canada's Paint Store (that's Canadian Tire!) - which is the one place we always head to for all our home + decor projects. The Premier Infinity Interior Paint was the perfect choice for this project: there was no crazy smell, its glides on super smooth, and literally only requires one coat for optimal coverage.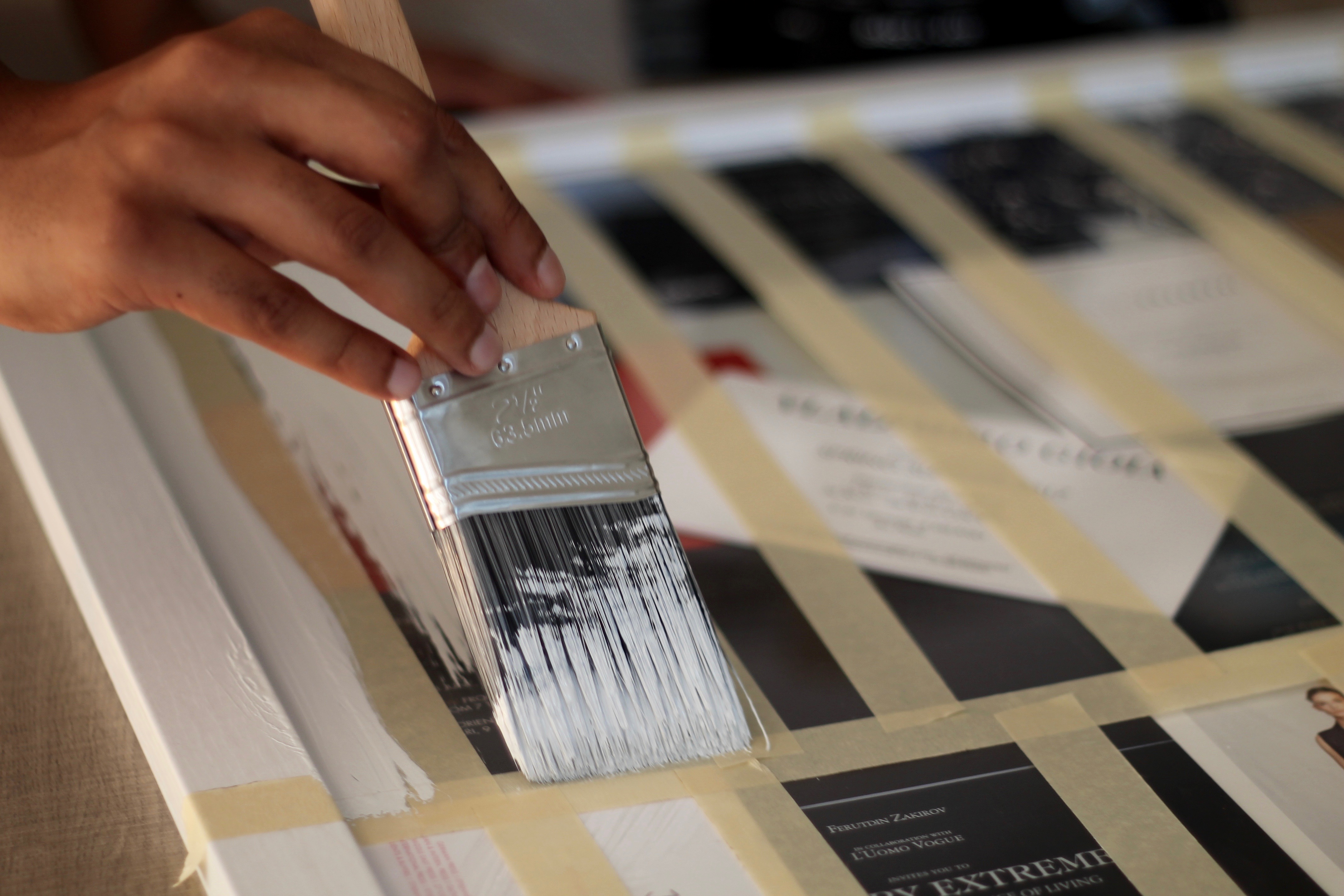 ---
I was able to very easily + quickly paint the back of the frame,
use the paint as a type of glue to fix all my invites in place,
and then use a brush to glide along some of the masking tape strips I created on the glass.
---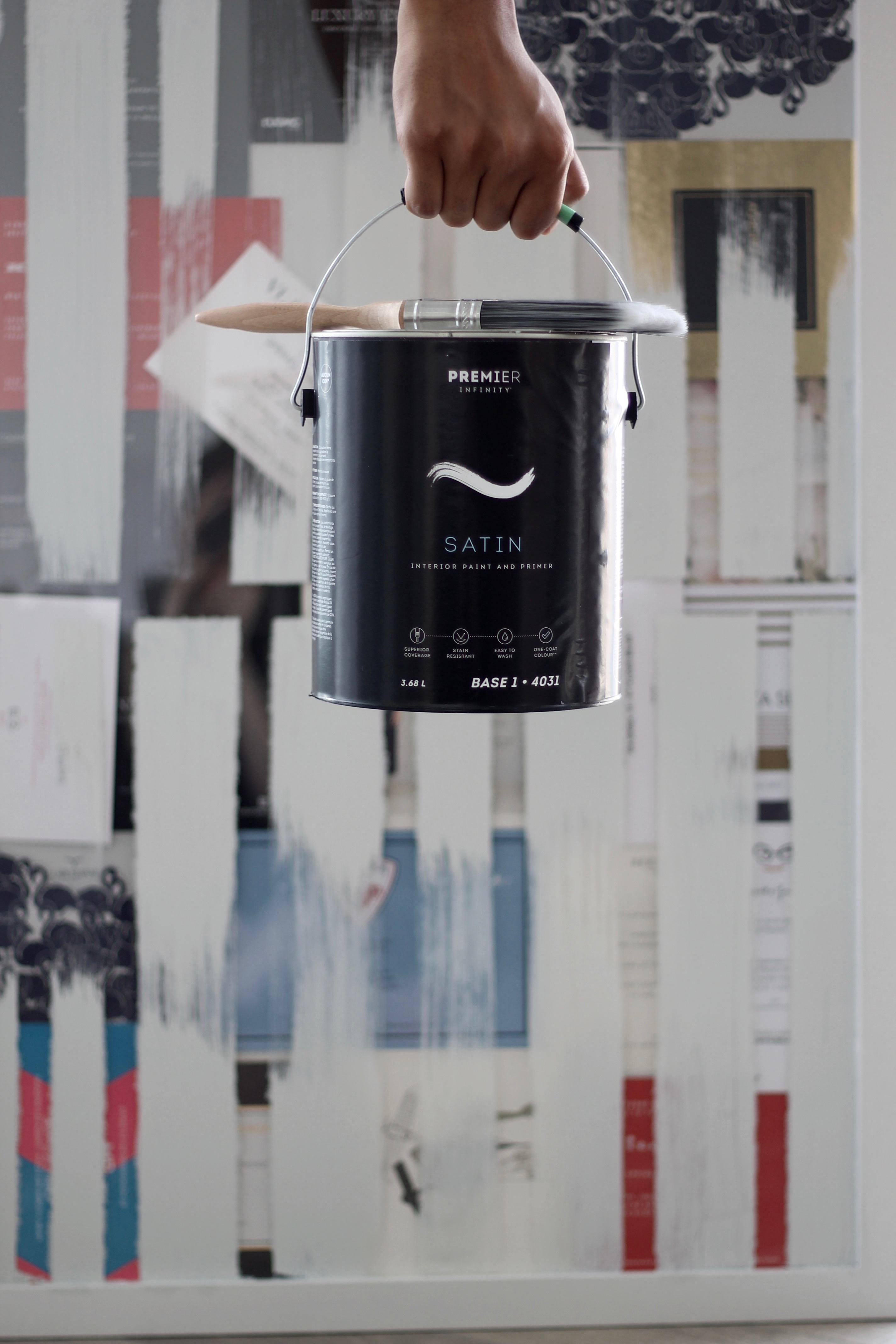 THE RESULT
I only had to wait a few hours to peel off the tape and reveal this amazing - and super simple - art piece. The Space Grey colour that I choose is so soothing, I literally can not stop marvelling at how calming the space looks, and why I didn't do something like this sooner!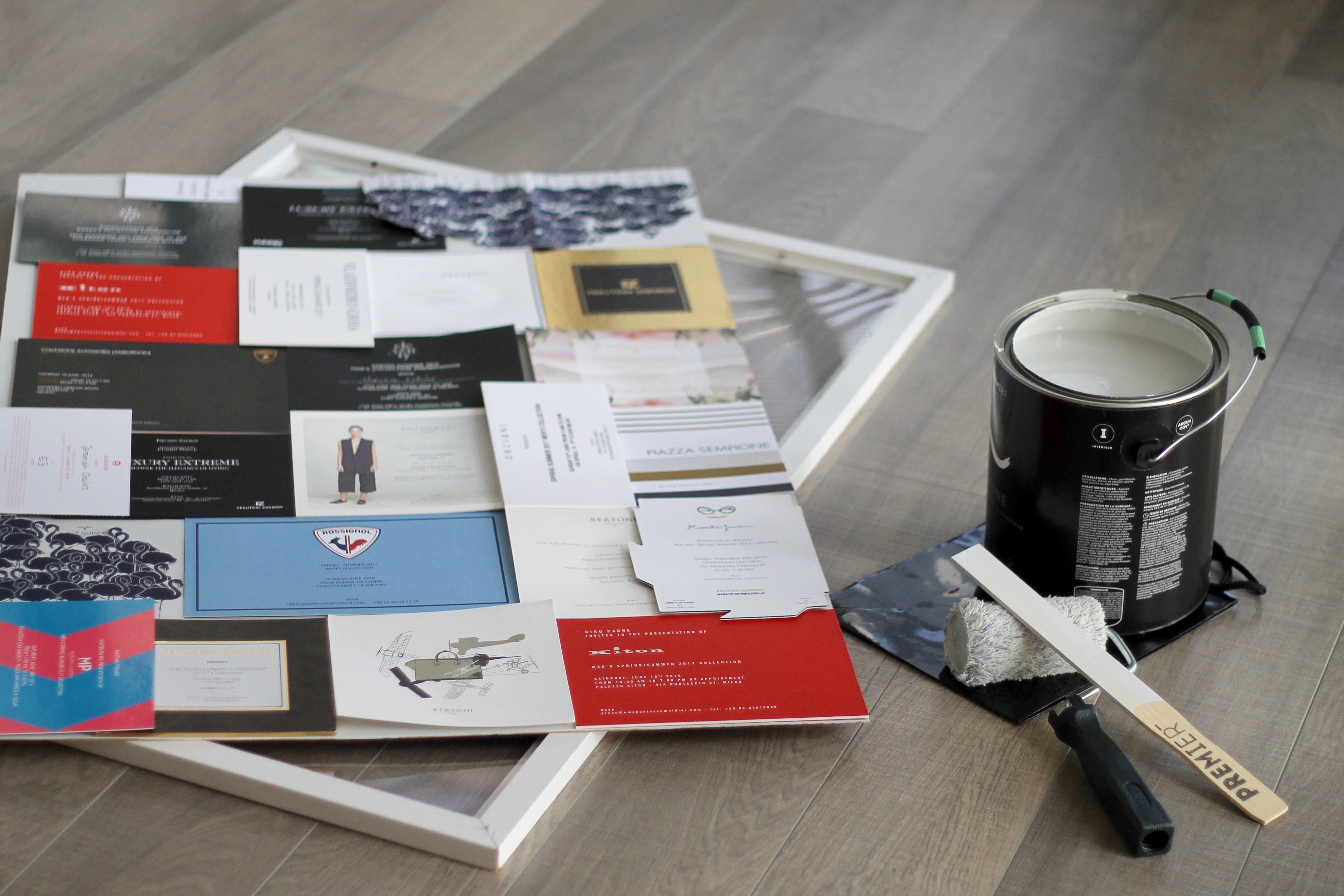 ---
The paint covering some of the frame and revealing other parts was the
perfect way to reveal MFW without looking like an eclectic collage.
---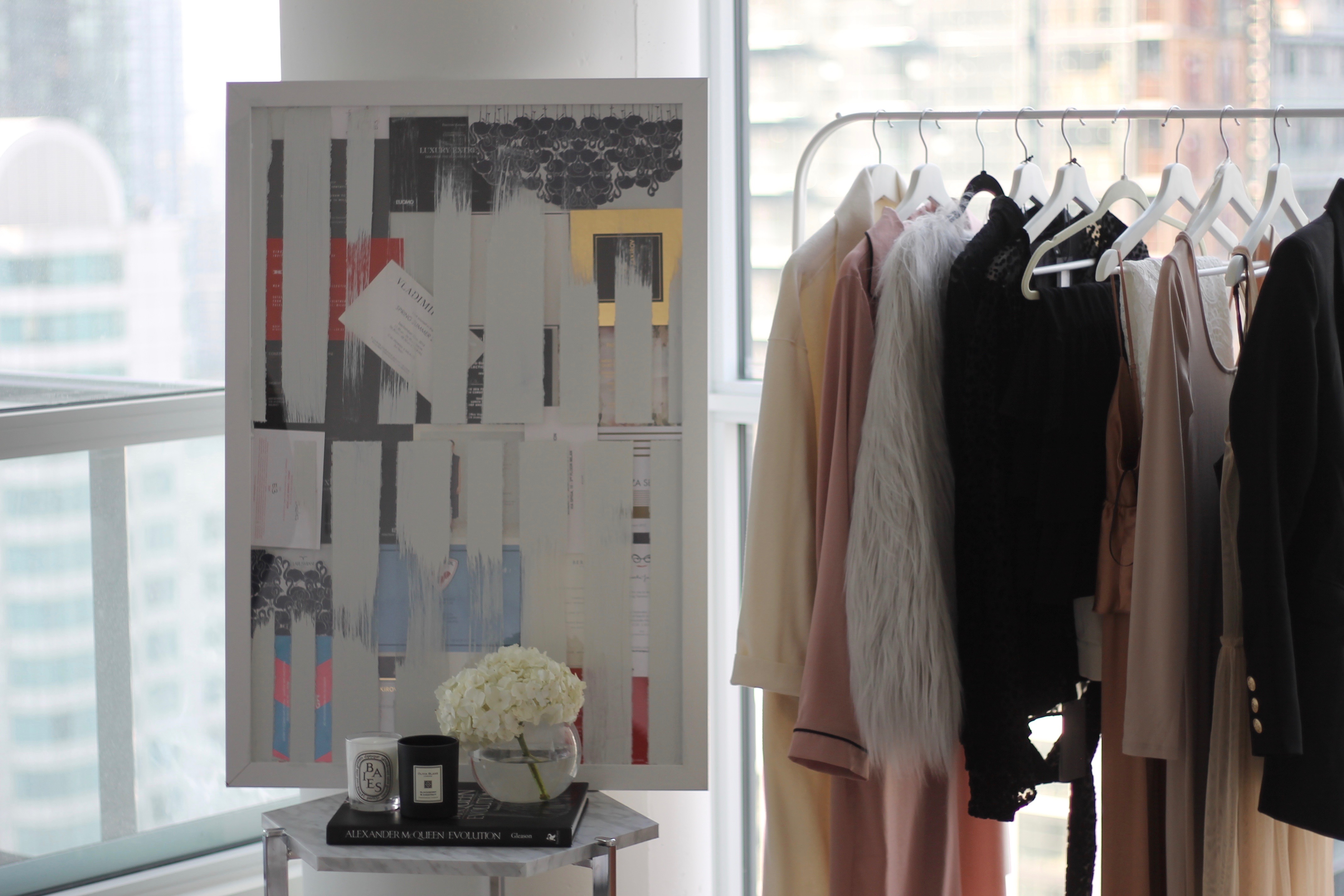 And just like that, I finally am able to walk by and see the excitement and achievement of being able to attend Milan Fashion Week both in June for menswear and in September for womenswear. Who would have that just one can of paint would make all the difference? You be the judge! Do you like how I displayed the invites? What would you have done?
 


---
In generous collaboration with
Canadian Tire
& PREMIER Paint