Our first trip to Quebec
couldn't have been better - a weekend getaway
to celebrate our wedding anniversary.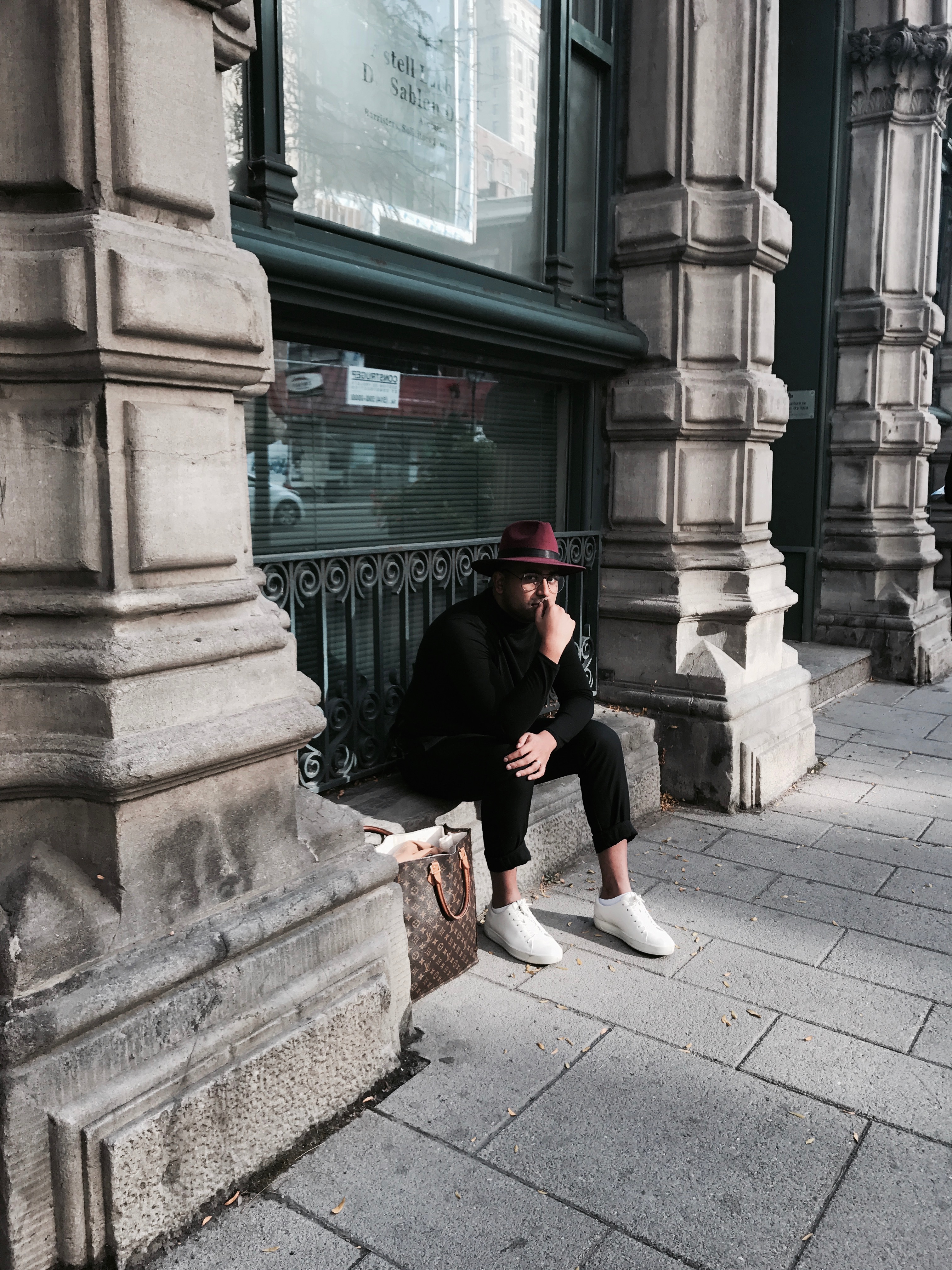 From the ultra-luxury interior, to the cabin temperature dual-control, the Lexus RX 450h felt like sitting in business class on a European train and gliding down the highway.
We arrived into downtown Toronto just past noon, and we headed straight to our hotel to get settled in, freshened up, and back out the door for lunch.
THE CAR
We left Toronto at 6:00 am on a Friday, and of course Monika packed some snacks and some home-made coffee, so we actually didn't need to make any pitstops. For our journey, we partnered with Lexus and drove the absolutely beauty RX 450h, the world's first luxury hybrid, which is truly a pleasure to drive and a pleasure on the wallet in terms of gas mileage.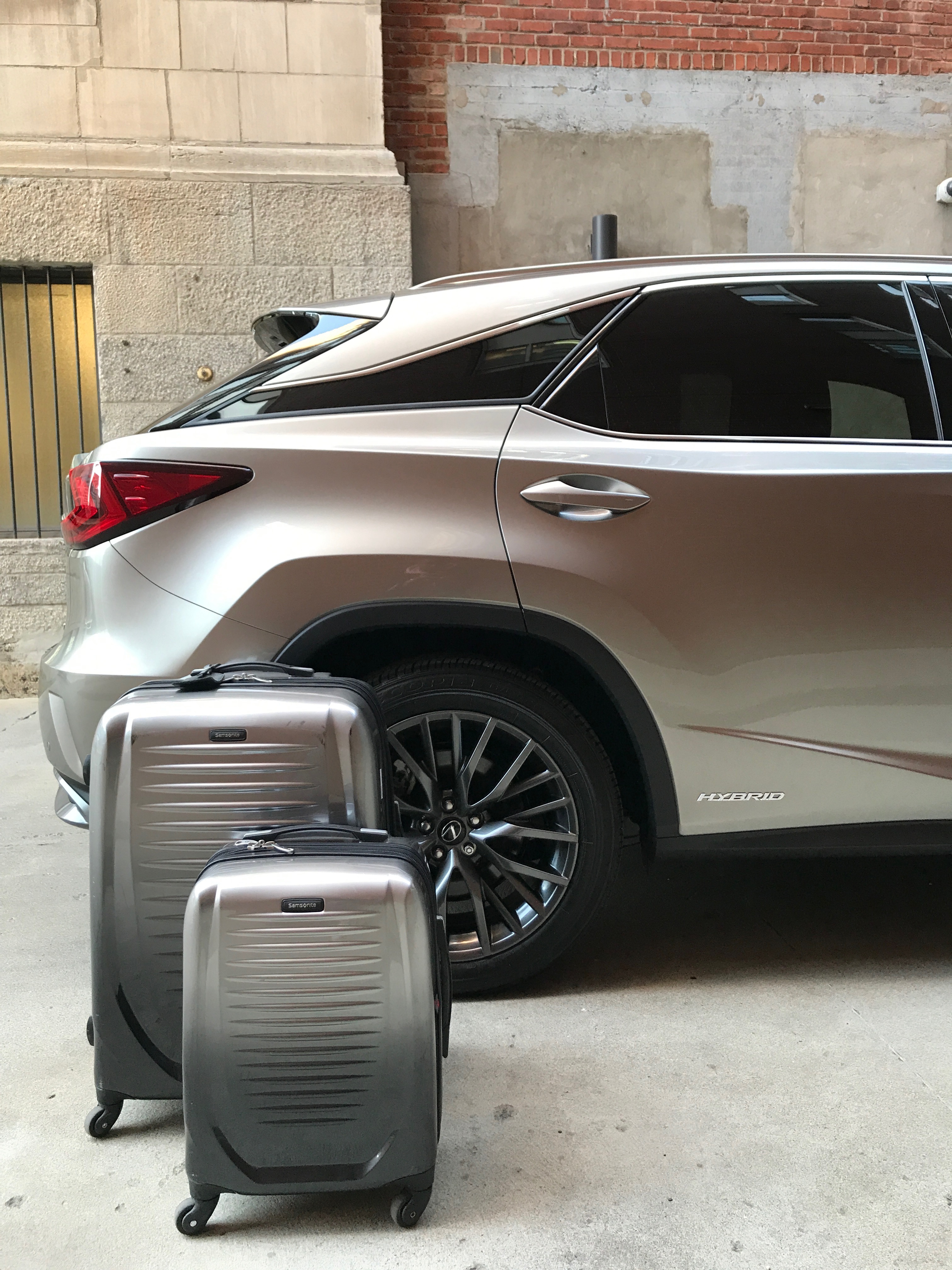 Since our wedding anniversary last year was so spectacular (with us frolicking through Prague), we knew we needed to do something special to commemorate two years of wedded bliss.
THE HOTEL
For our home base, we choose the downtown Montreal luxury boutique hotel Le Germain. This ultra-modern but immensely cosy space was the perfect backdrop for our romantic weekend. We really had a chance to lounge around, and spend time with each other in the comfort of a wonderfully appointed property.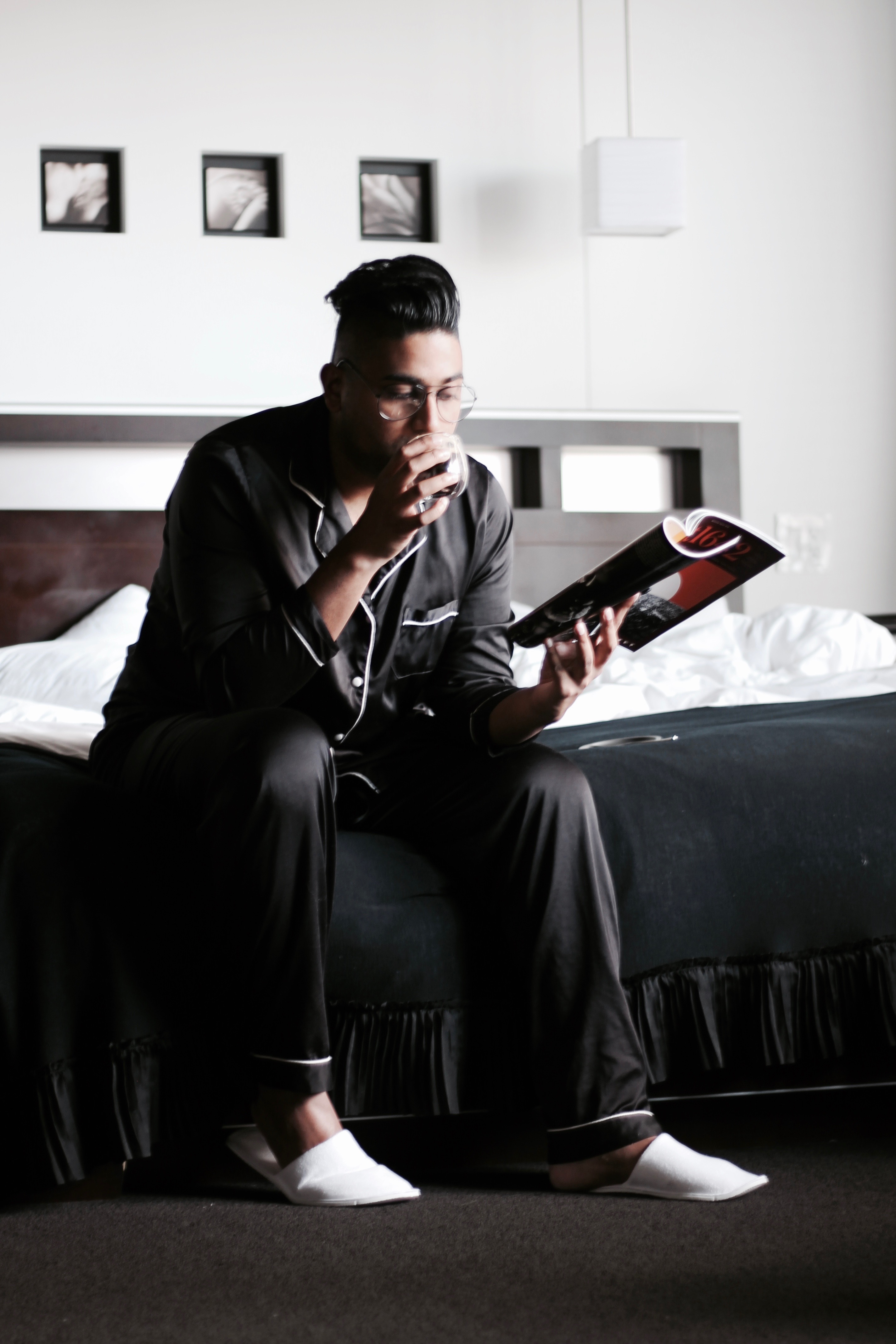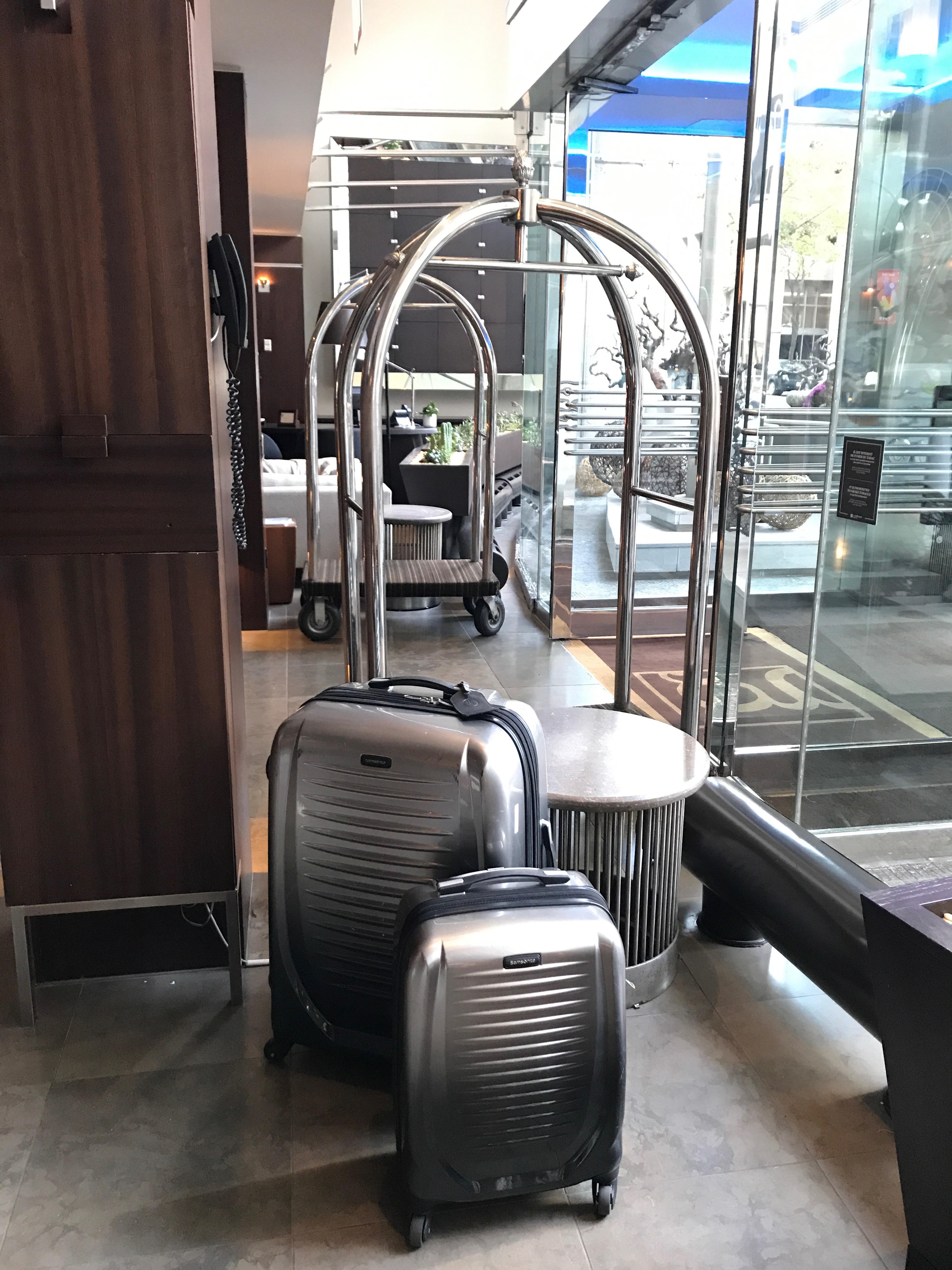 The spacious suite featured a walk-in closet / dressing room, a seating area, and a modern bathroom. I mention these this truly made us feel like we were at home. Over the last few years, Monika and I have lived in so many different homes that it doesn't take much for us to get settled in.
So this instant feeling of 'being home' is what helped to set the mood for our entire weekend. We explored so much of Montreal, but we also spent some much needed down time, together, as husband and wife. We looked back at where we came from, and mapped out our future hopes and dreams.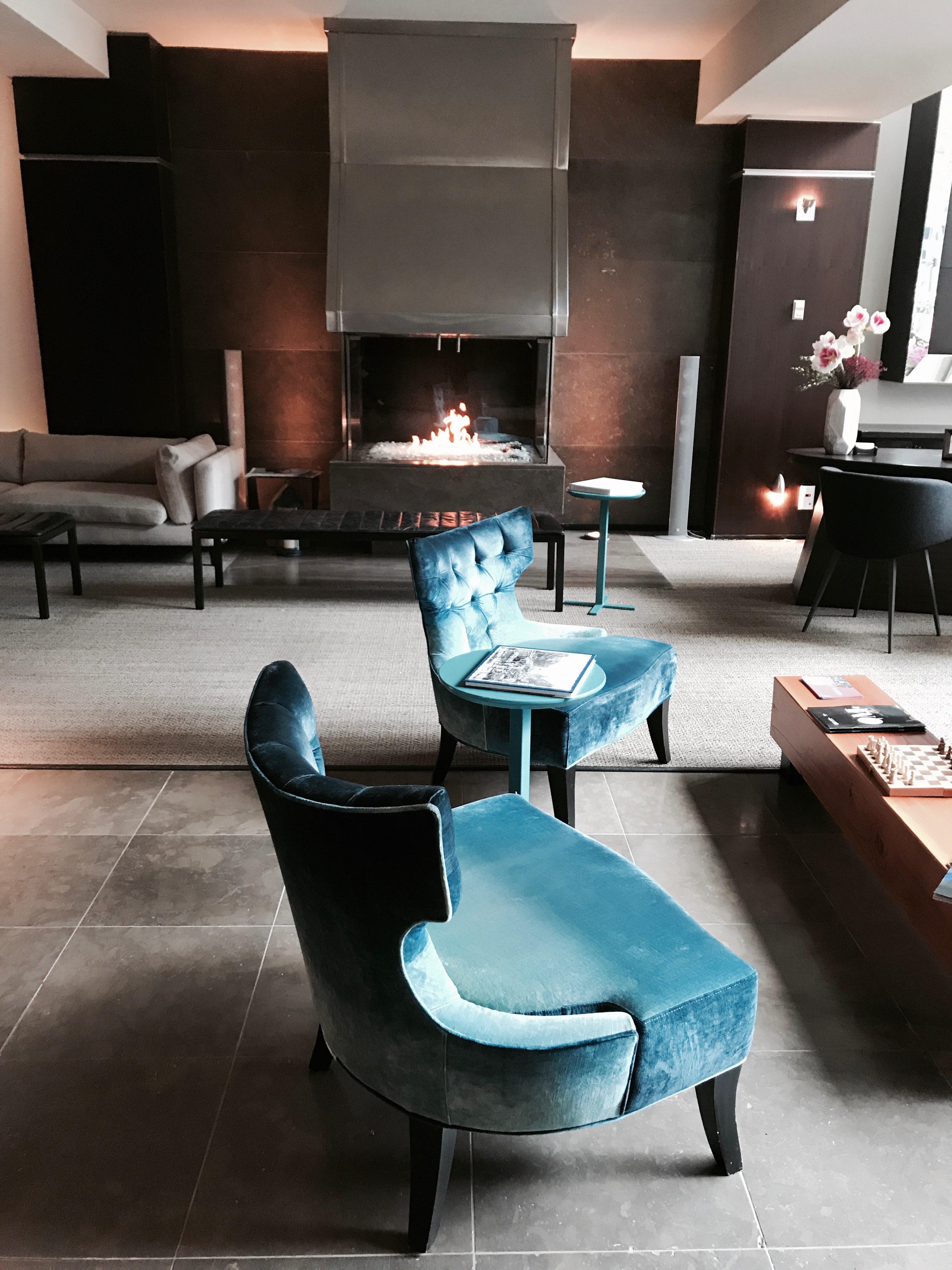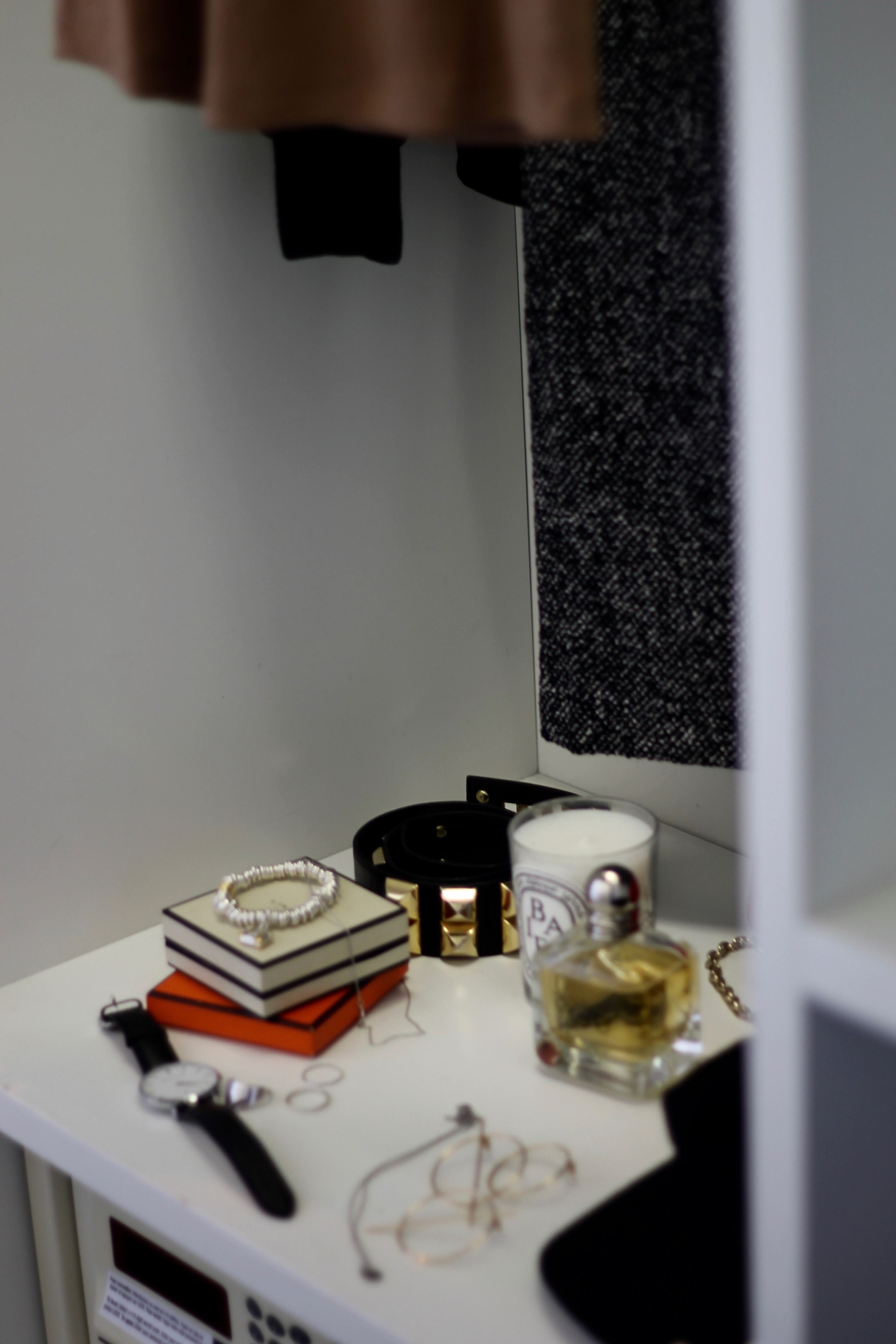 This quaint city in Quebec was the perfect backdrop for our autumn wedding anniversary, with plenty of cobblestone streets to walk down, and lots of amazing places to eat and drink.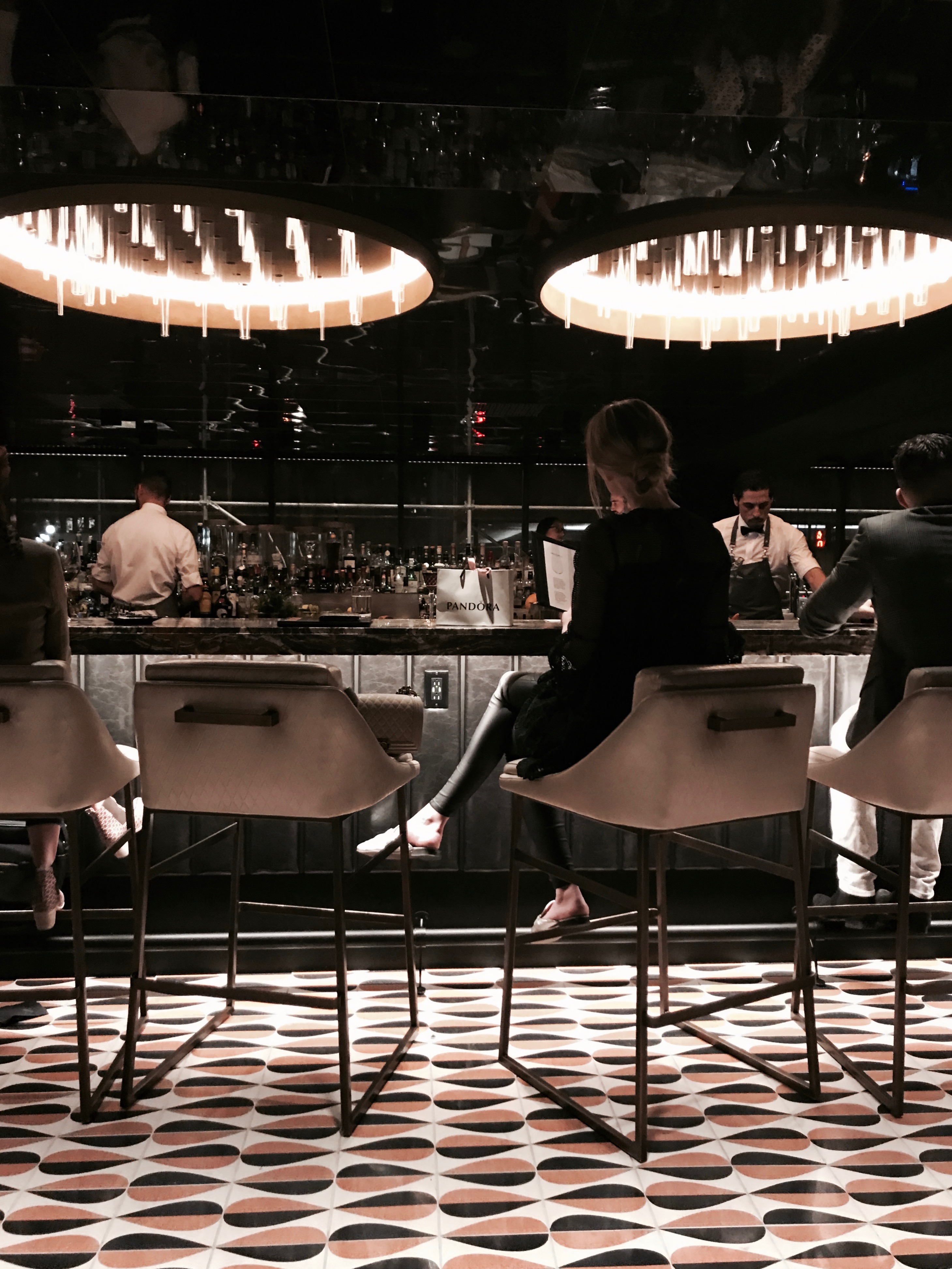 CELEBRATION COCKTAILS
And while the entire trip was our celebration, we definitely decided to get dressed up one night and head out for fancy cocktails, some gift exchanging, and to officially 'cheers' to our wedding celebrations. As many of you know, we definitely went all out to celebrate our union, (click here for many posts), and so its always important for us to set aside actual moments to think back and remember all the good times that surrounded our #KCFairyTale.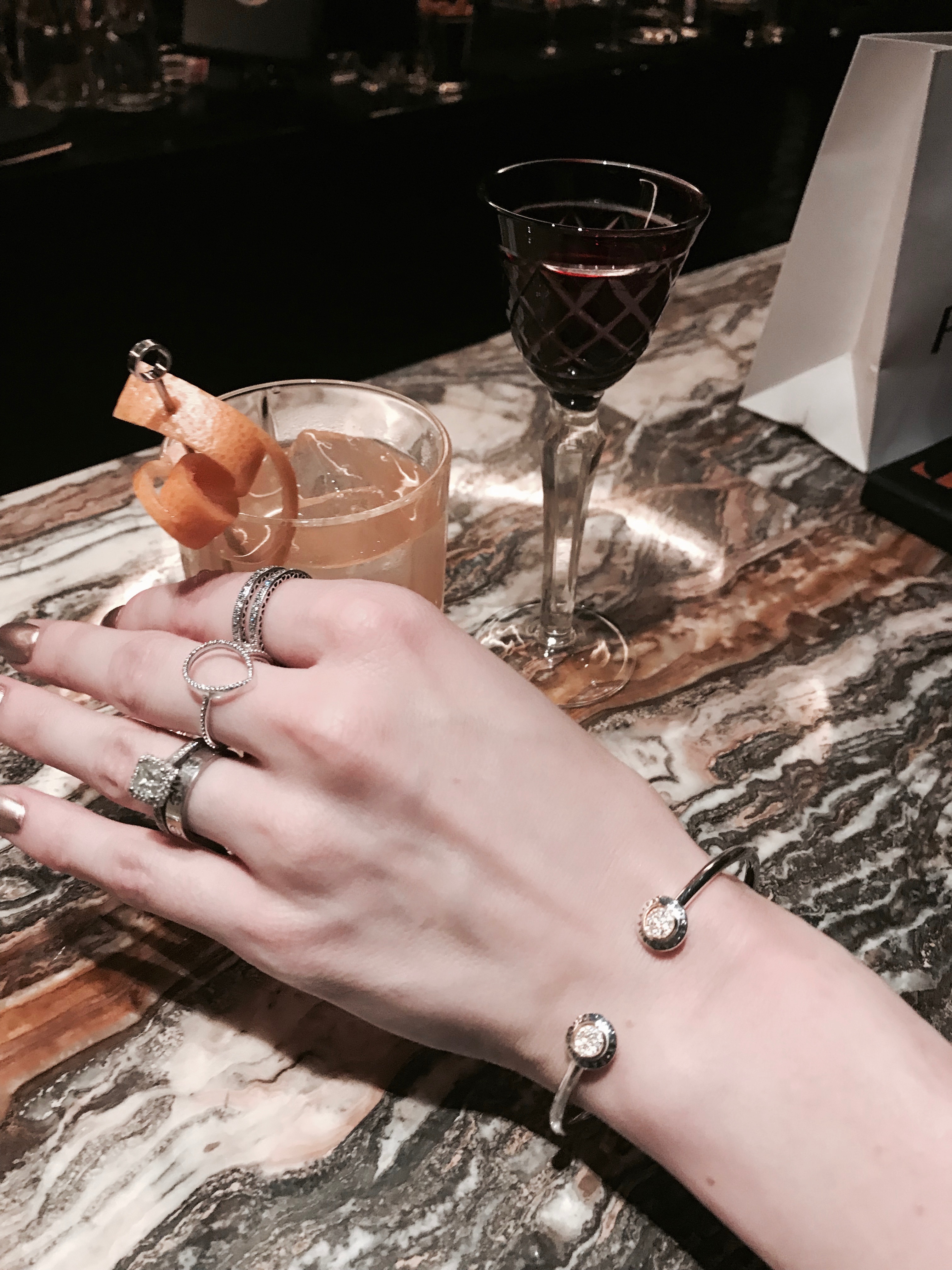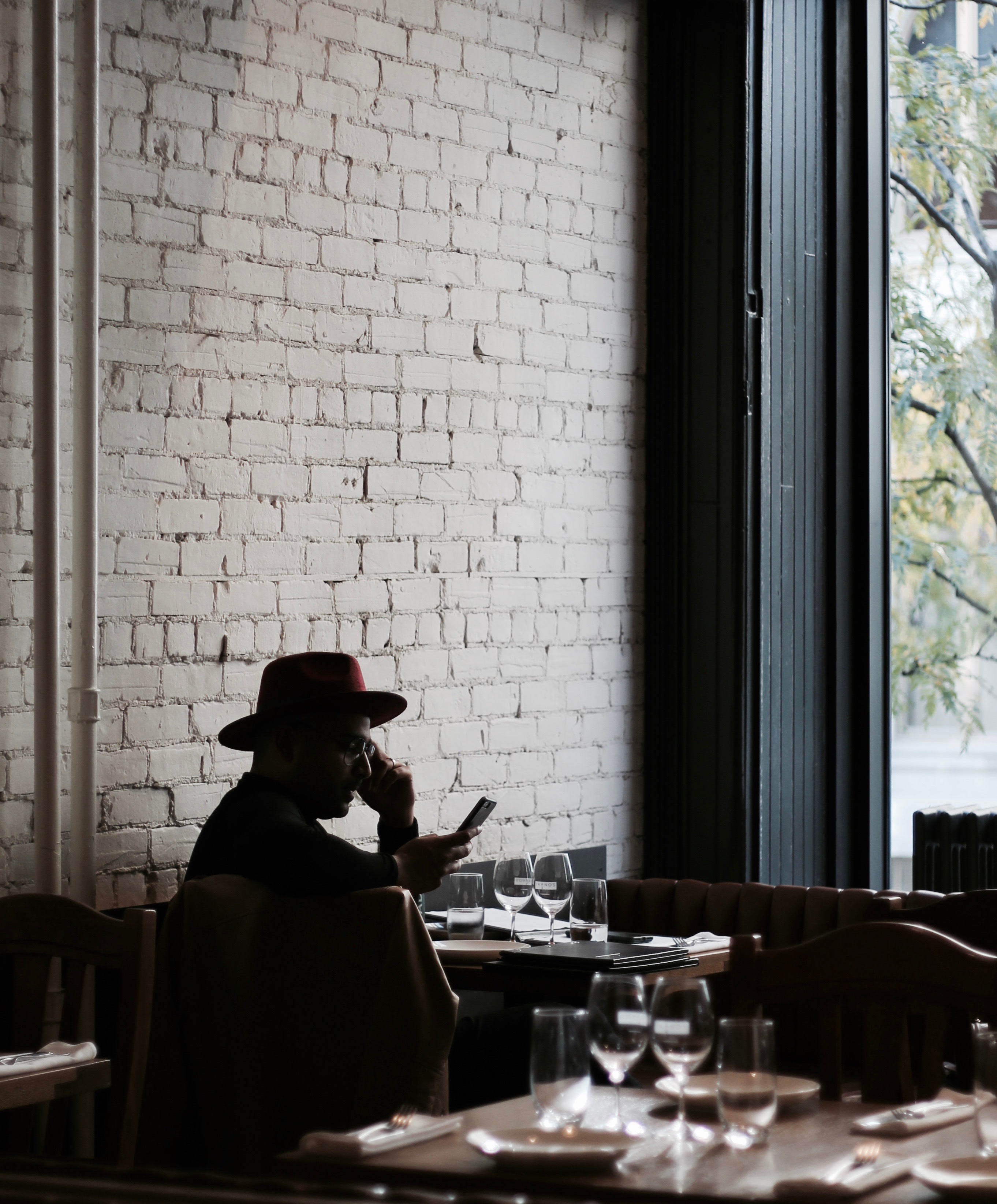 Besides this beautiful meal, we also sought out and tried a local poutine place (which was bomb!), and also some of the local street fare; hello crepes! Thankfully, since we had the luxury of having a car with us, we managed to drive through lots of Montreal, but also to walk along many different pathways.
We also discovered a beautiful, rustic but modern, Greek infusion restaurant, where we literally indulged in some of the best brunch food we've had. Restaurant Ikanos is located en route to Old Montreal from downtown, and serves up classic breakfast food with a Mediterranean twist.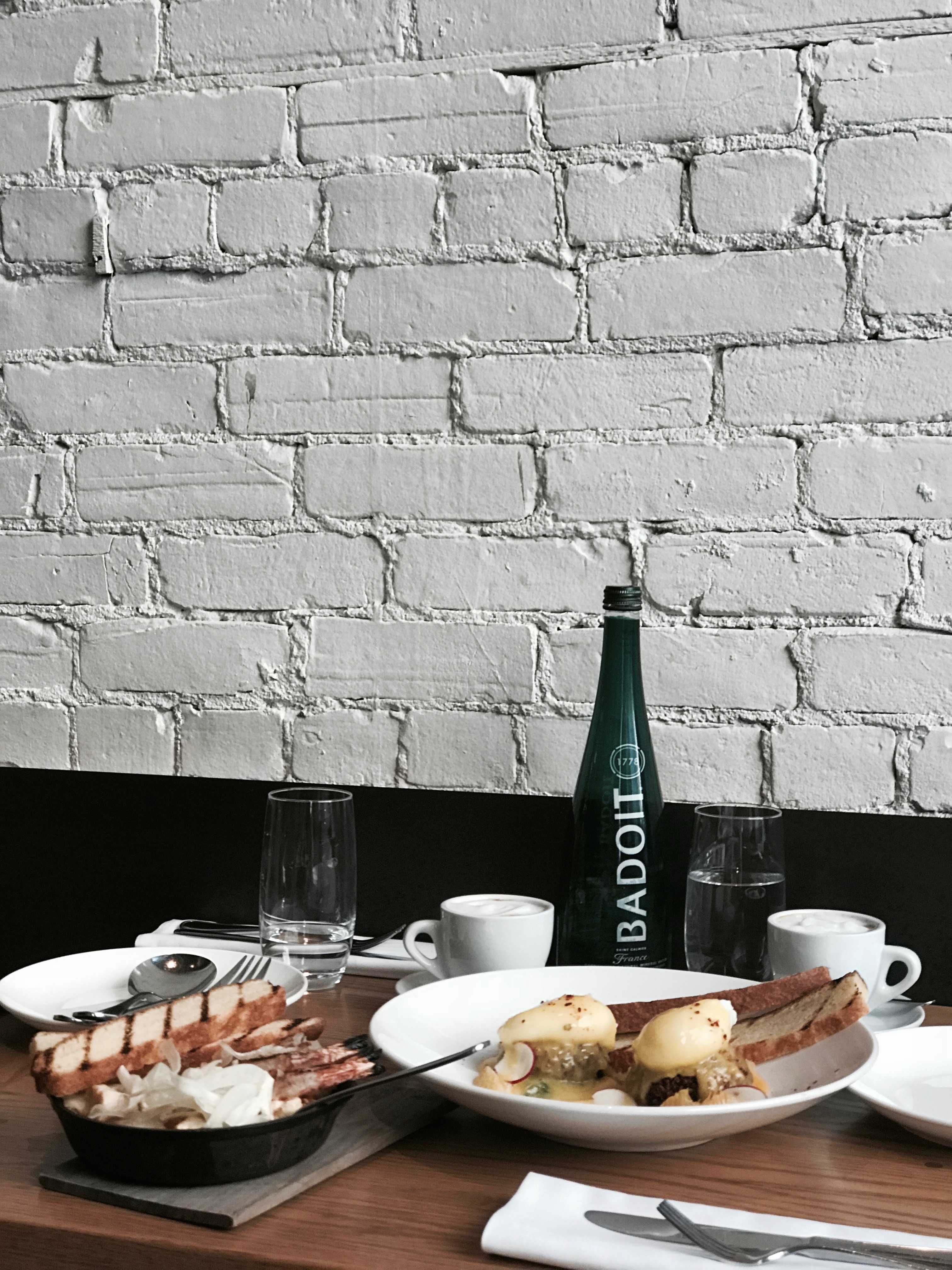 And while we dined and wined, we also spent a lot of time exploring the city beautiful city of Montreal, with its grand cathedrals mixed right in with modern skyscrapers, quaint cobblestone streets along with large boulevards.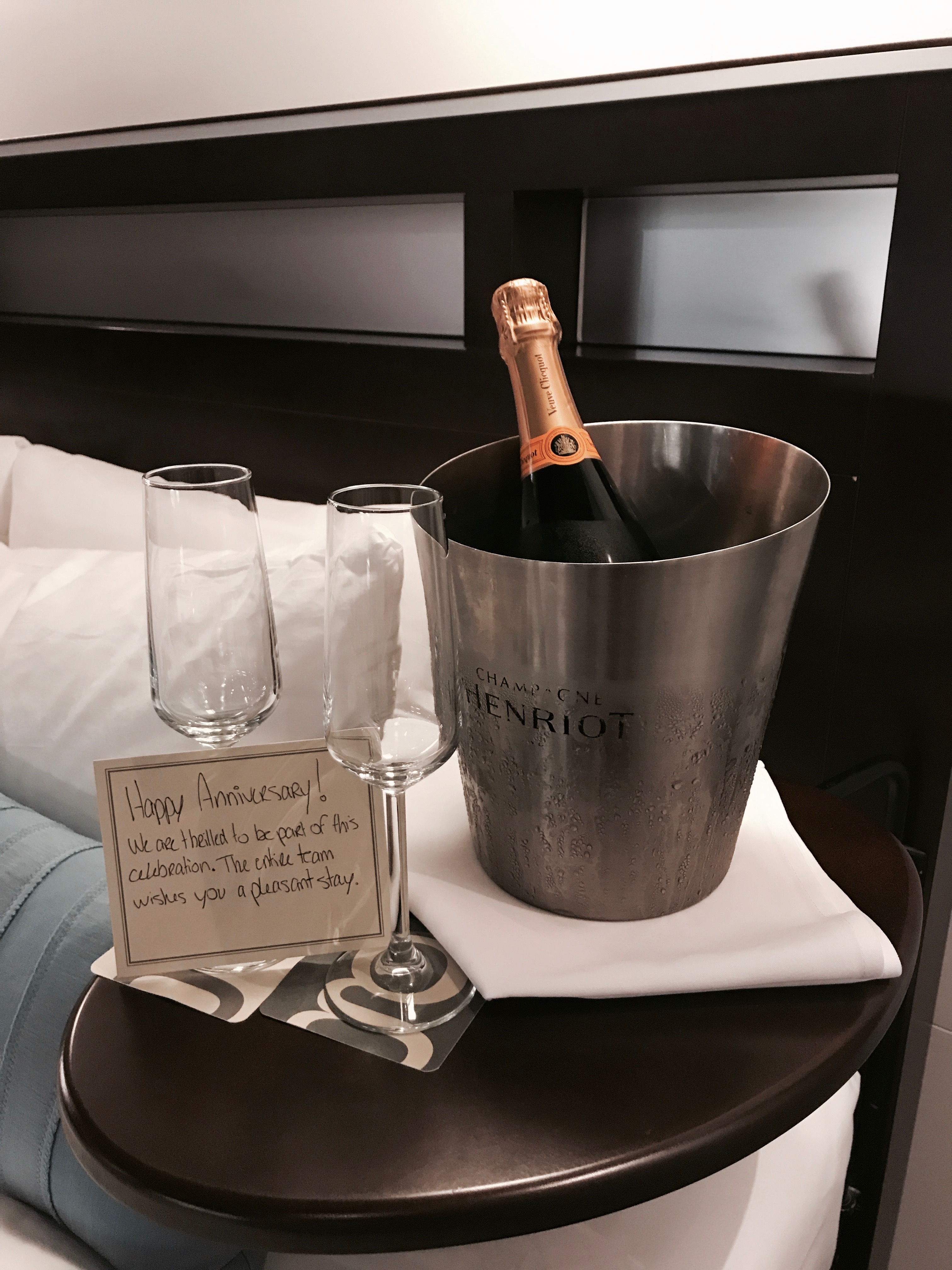 Our first trip to Montreal was exactly what we needed - a touch of Europe, lots of great food, amazing moments turned into forever-memories, and a smooth ride to get us there and back.
What do you like in your road trips?
---
In generous partnership with Lexus Canada &
Hotel le Germain Montreal