Welcome to the new Lexus IS Sport Sedan,
engineered for those who demand aggressive
and authentic performance.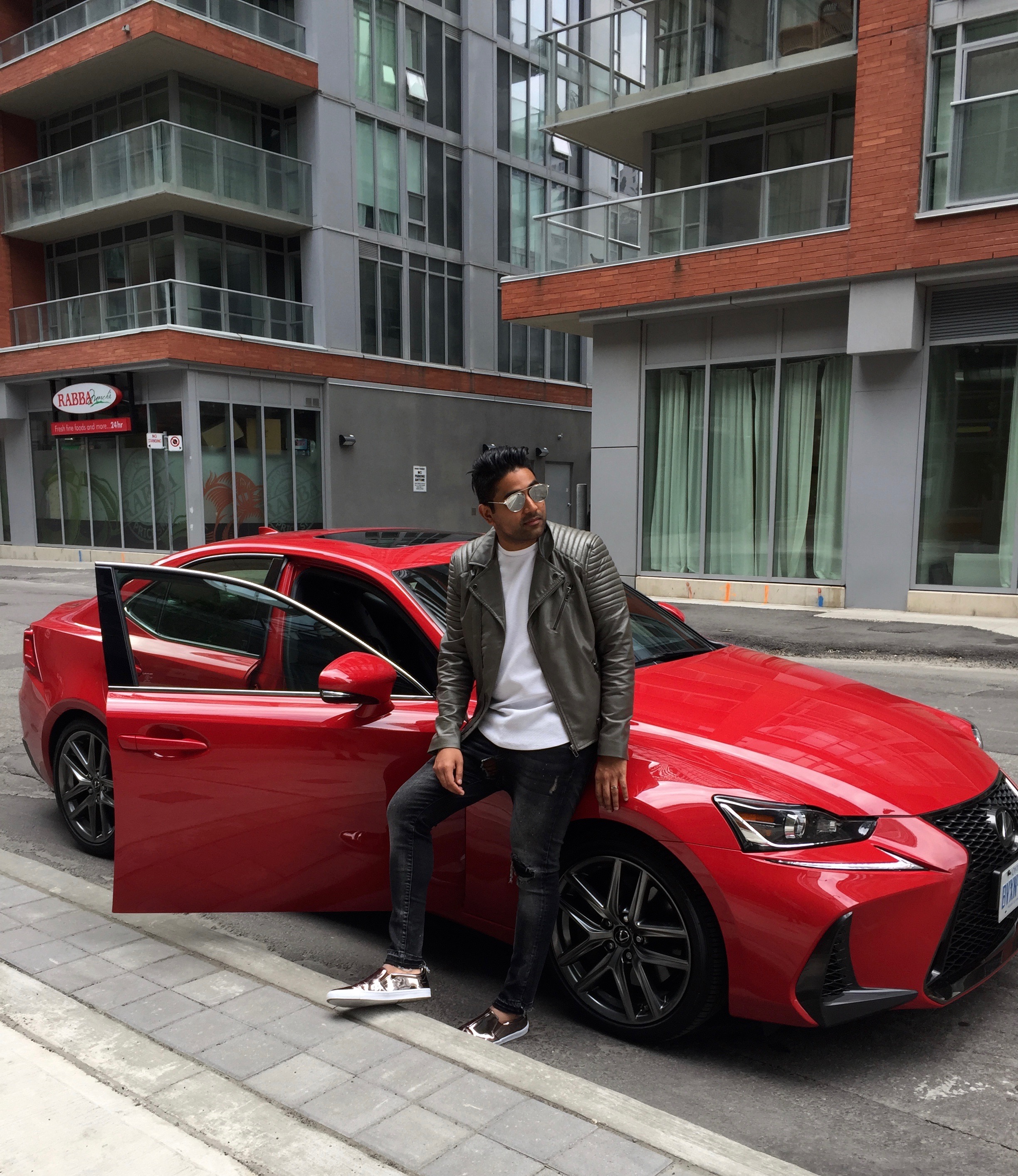 When I turned 18, I got my Alberta "Learner's License", and a year later, days after securing my full license, I purchased my very first car. It was a two-door, standard Japanese sports car, and no, I didn't know how to drive standard; I had done my road test on an automatic. Regardless, my dad sat with me in many parking lots as I stalled, reversed, and geared up, learning how to drive all for myself. Since then, I have transitioned to a few different cars, from a few different brands, and yes, also in automatic. My father has a certain penchant for superior vehicles, so under his direction, I have had the opportunity to drive many-a luxury car.
So, when Lexus Canada invited me to not only test drive the 2017 Lexus IS Sports Sedan, but also join them on a Lexus Master Class to truly dive deep into the design, craftsmanship and performance of this vehicle, I didn't even have to think twice. The timing on this couldn't be better as one of the last things my wife and I are securing as we settle into Toronto is how exactly we will get around the city. And yeah, "what car will you drive?" is the first thing that my dad asks when he calls us from Calgary.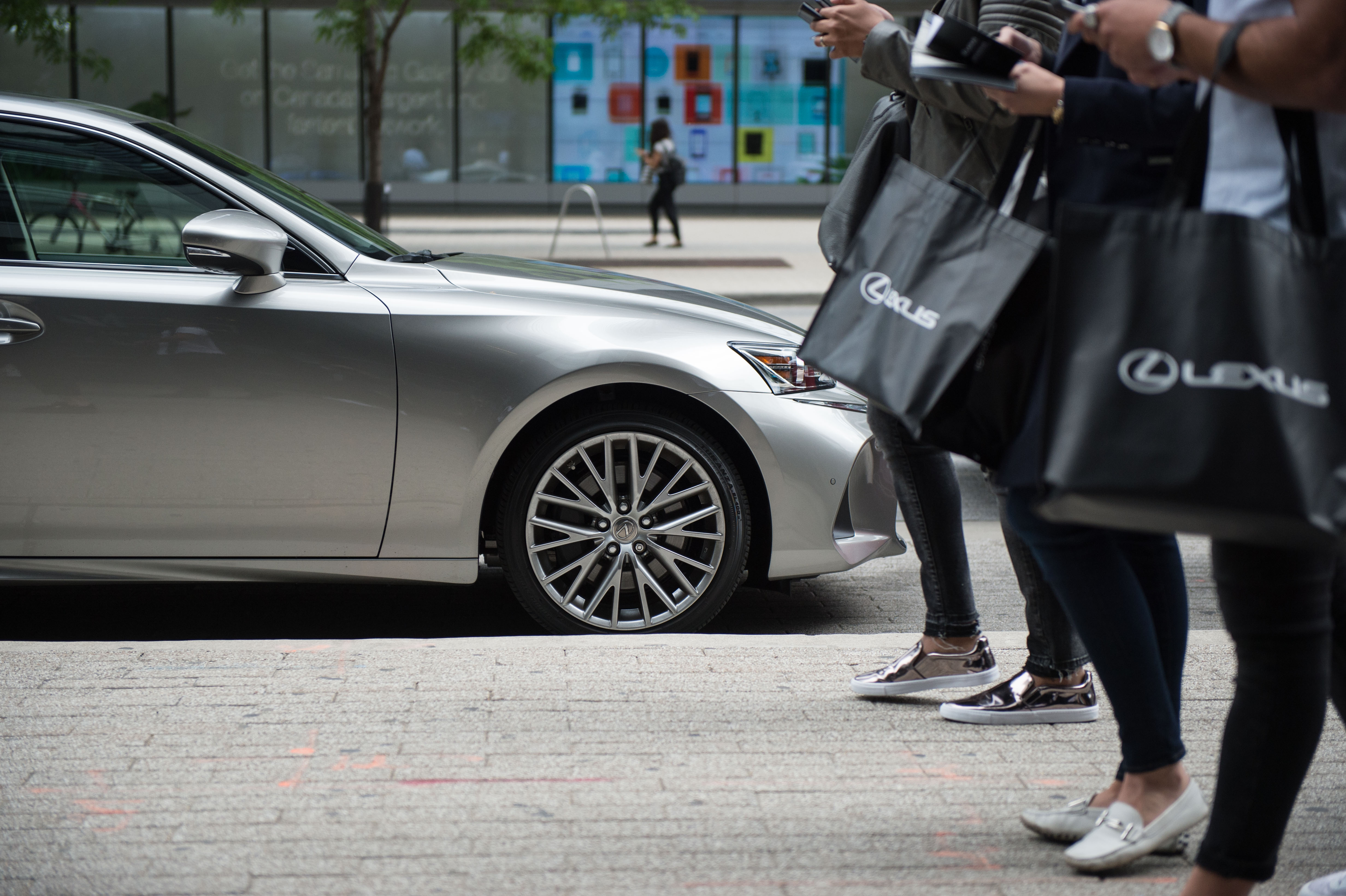 That moment your new chrome-y shoes
match the insane 2017 Lexus IS line-up.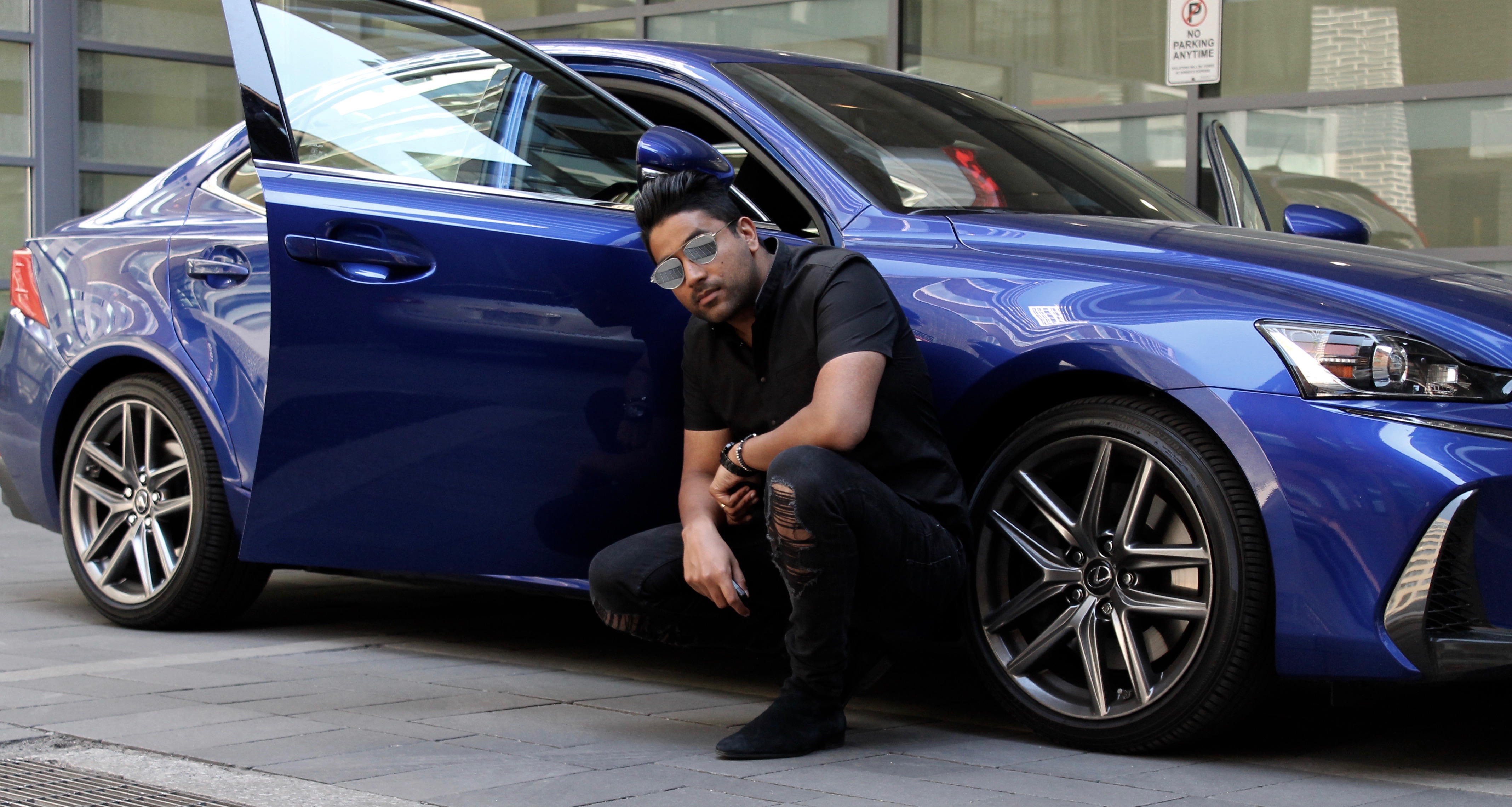 Throughout the day, we drove to some of Toronto's most coveted spots – the brand new Spirit of York in the Historic Distillery District, the just-opened Café Cancan, the awe-inspiring Cheese Boutique and George Pimentel's photography studio, among others. At each stop, we had an opportunity to hear from some of Toronto's own Masters about how they themselves perfect their craft. We dug deep into the core pillars of what makes Lexus cars truly so outstanding. Ania from Triarchy Denim spoke about her industry-shaking risks to pursue better fashion production models, which tied in Lexus' core value of Brave Design; Afrim dived deep into the intricacies of cheese curation, Simon walked us through the skills necessary to distill the perfect vodka, both demonstrating the Japanese art of Takumi Craftsmanship; George reminded us of the humility necessary to prevail in the photography industry and the advances of technology over the years, connecting back to Exhilarating Performance and Imaginative Technology; and Chef Victor Barry literally showed us Omotenashi, the Japanese art of hospitality.
The last few years, I have been driving SUVs more often than I have driven sedans. So the first time I got behind the wheel in the very comfortable and ergonomically designed Lexus IS, I knew almost instinctively that I would be thoroughly enjoying this ride. Something about being lower to the ground brings me back to my 19 year old stick shift driving days. And let me tell you, as soon as the engine purred on, I knew I was right.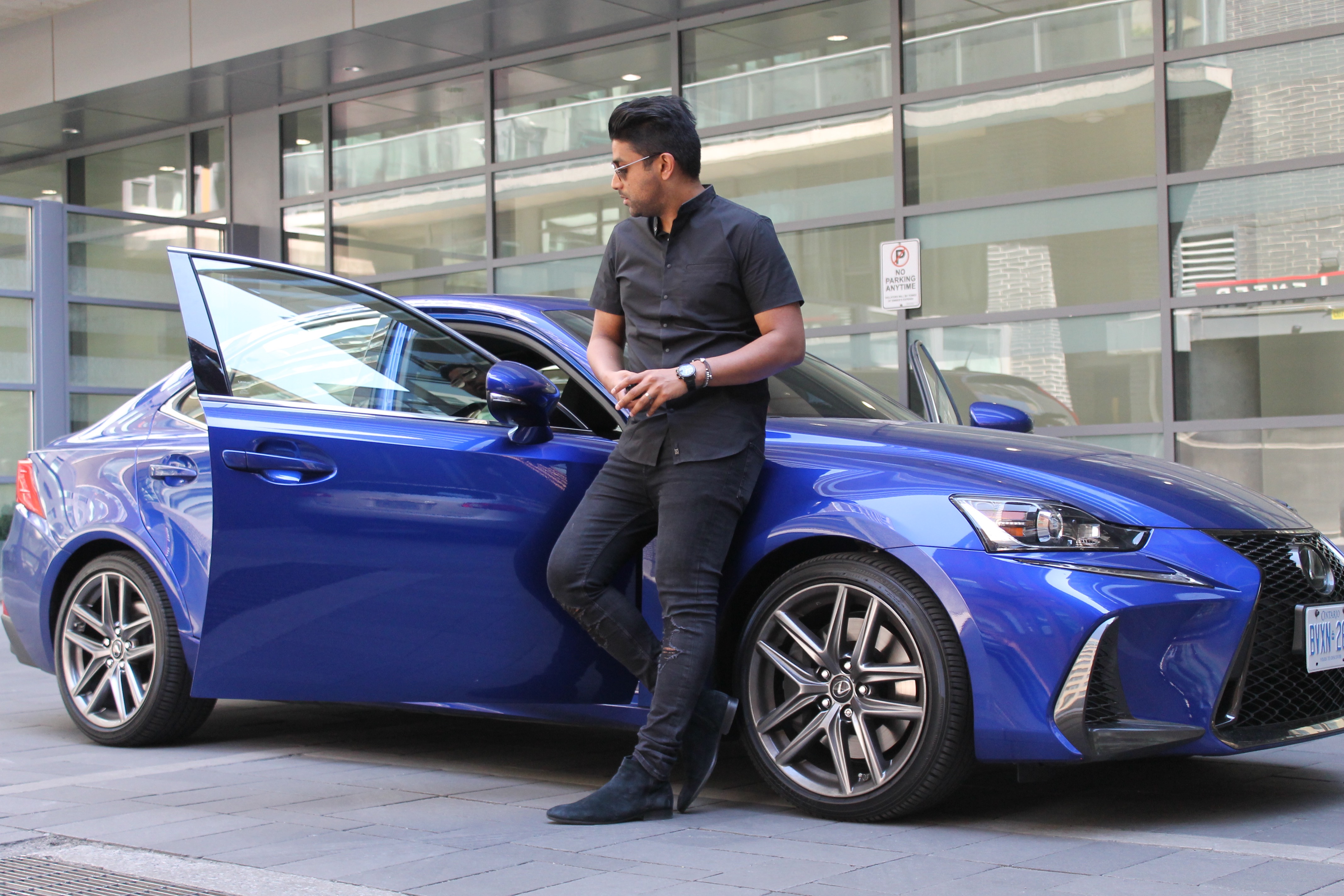 And as much as I was inspired and moved by the words of these incredibly successful Torontonians, I was also just as excited to get back behind the wheel of my Lexus IS in-between each stop. From the sound system (custom engineered by Mark Levinson) which is truly exceptional due to how quiet this car drives, to the unique temperature controls which definitely came in handy on this rain and sun day, I would be hard-pressed to call this car anything but pure luxury.
Because we got to keep the ride for the whole week (thanks Lexus Canada!), I really got to test out the Lexus IS in various driving conditions, from sharp corners in a parkade (the back-up camera is a life-saver!) to cruising down Lakeshore Blvd with the sunroof down (and Kanye on blast, naturally). The smooth shifting gear knob, located in the centre console, truly brought me back to my teenage years as a fresh driver. We even drove it over to IKEA and managed to (very easily) fit a very large Billy bookcase inside. The seats folded down like magic and the large box slid beautifully in through the back. I speak from a real-world comparison here, as a few years ago when we furnished our house in Calgary, the luxury SUV we had back then definitely made me struggle to fit the same thing in it!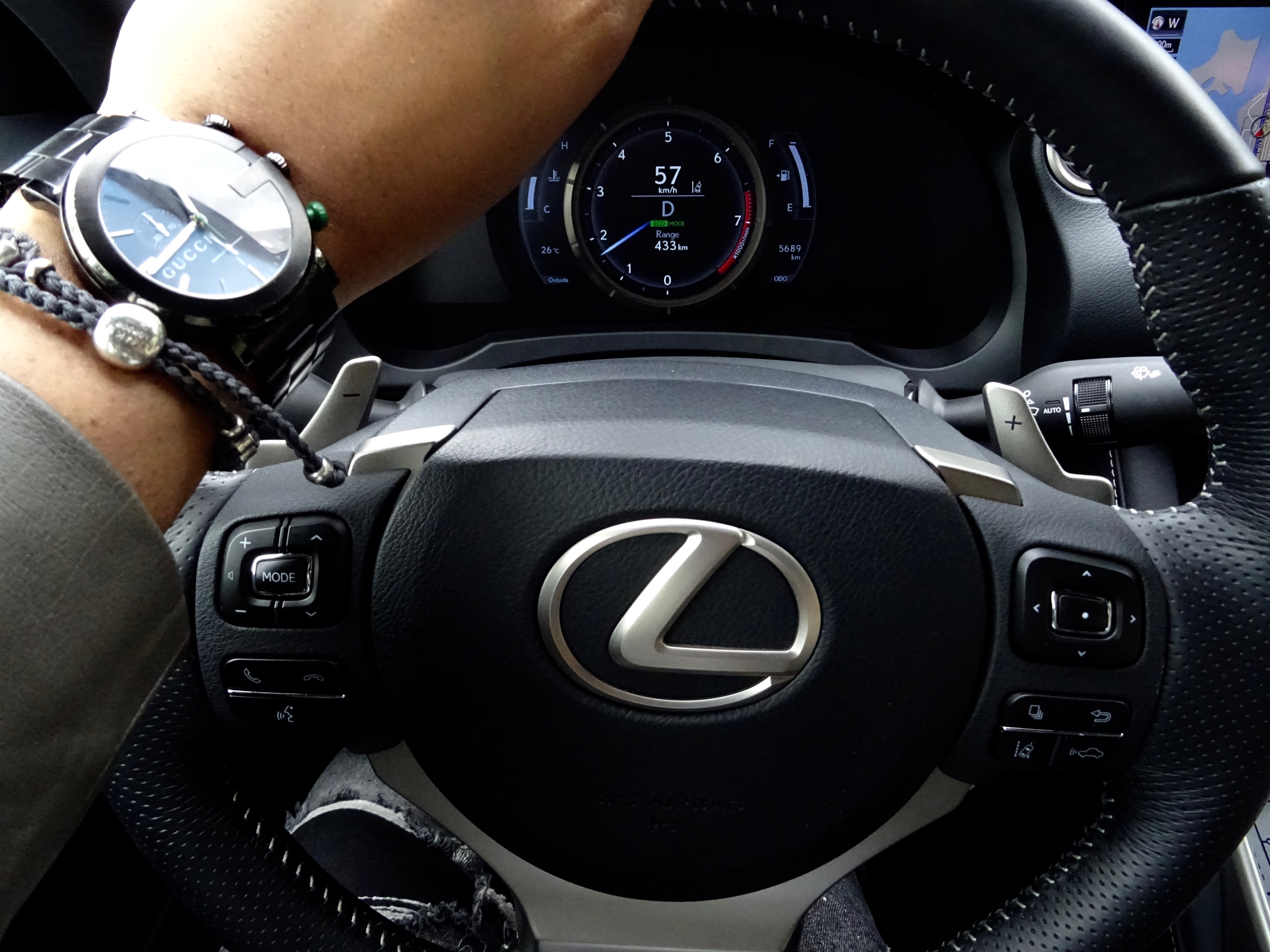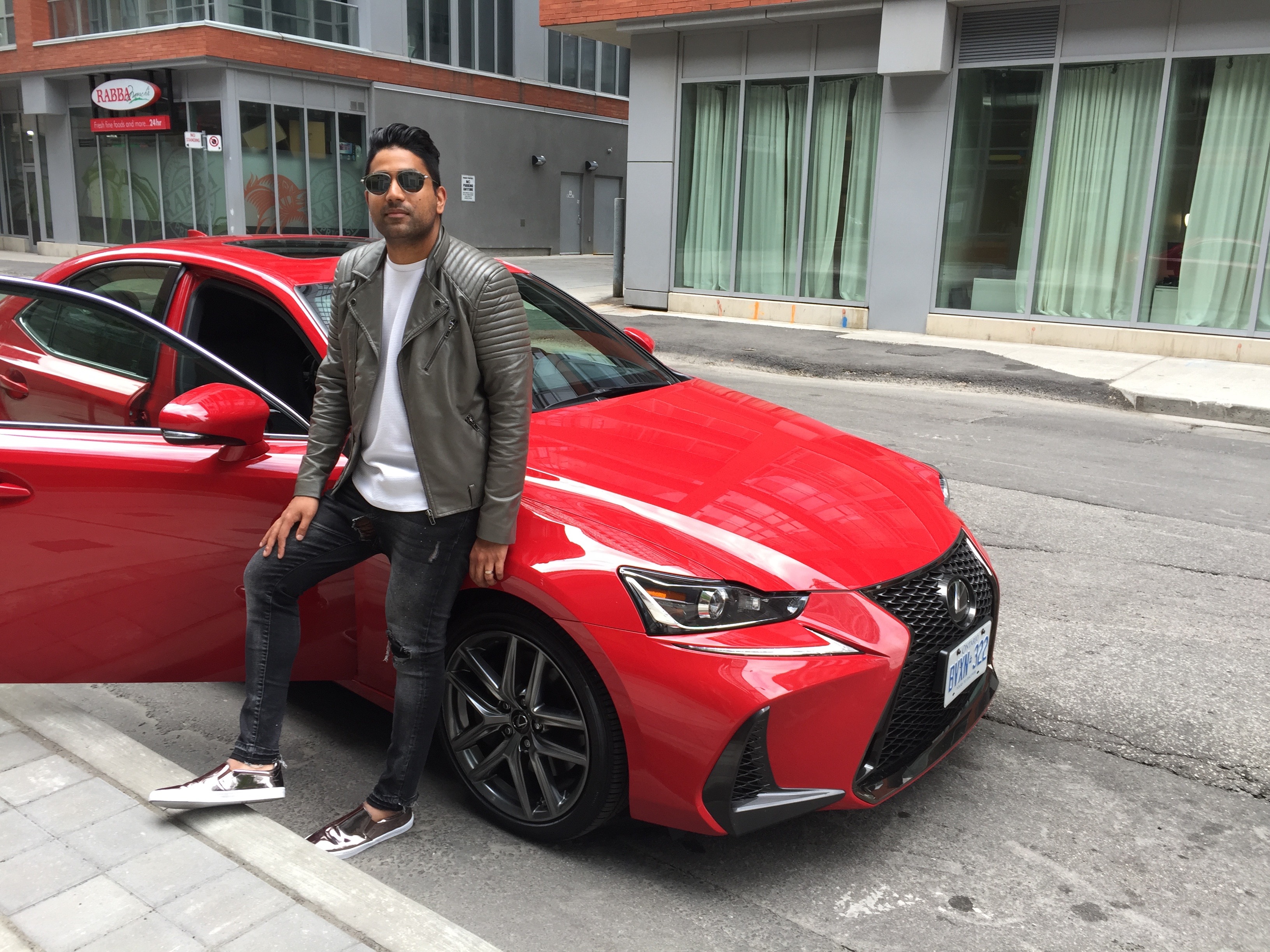 For me, an aficionado of fine leather goods, of refined living, and of beautifully made foreign cars, the 2017 Lexus IS is truly one of the best cars I have had the privilege of driving. From its practicality as a four door sedan to its sleek finishes like the wing-tipped back tail lights, this is a vehicle that truly embodies my modern aesthetic - attainable, but oh so luxe. Getting to understand some of the intricacies that go into the design and manufacturing of the car were a cherry on top, but I was already sold once I got behind that wheel!
2017 LEXUS IS 200t RWD
241 HP6 with 2.0 L 4-cyl Turbo
Dual Zone Automatic Climate Control
Lexus Premium Audio
And so much more...
Thanks to the #LexusMasterClass (full Instagram Story is right there, just click play!), I now not only know where to visit in Toronto and join other creatives to #ExperienceAmazing, I also have a pretty good idea how I will answer my dad's next phone call about how exactly we will be travelling through our new city. I would love to know your favourite features about a car? How do you decide what's important to you in a vehicle? Leave a comment below!

In generous partnership with Lexus Canada
Photo 1, 3 and 6: Evan Bergstra / Ryan Emberley Photography